Avocado Cilantro Dressing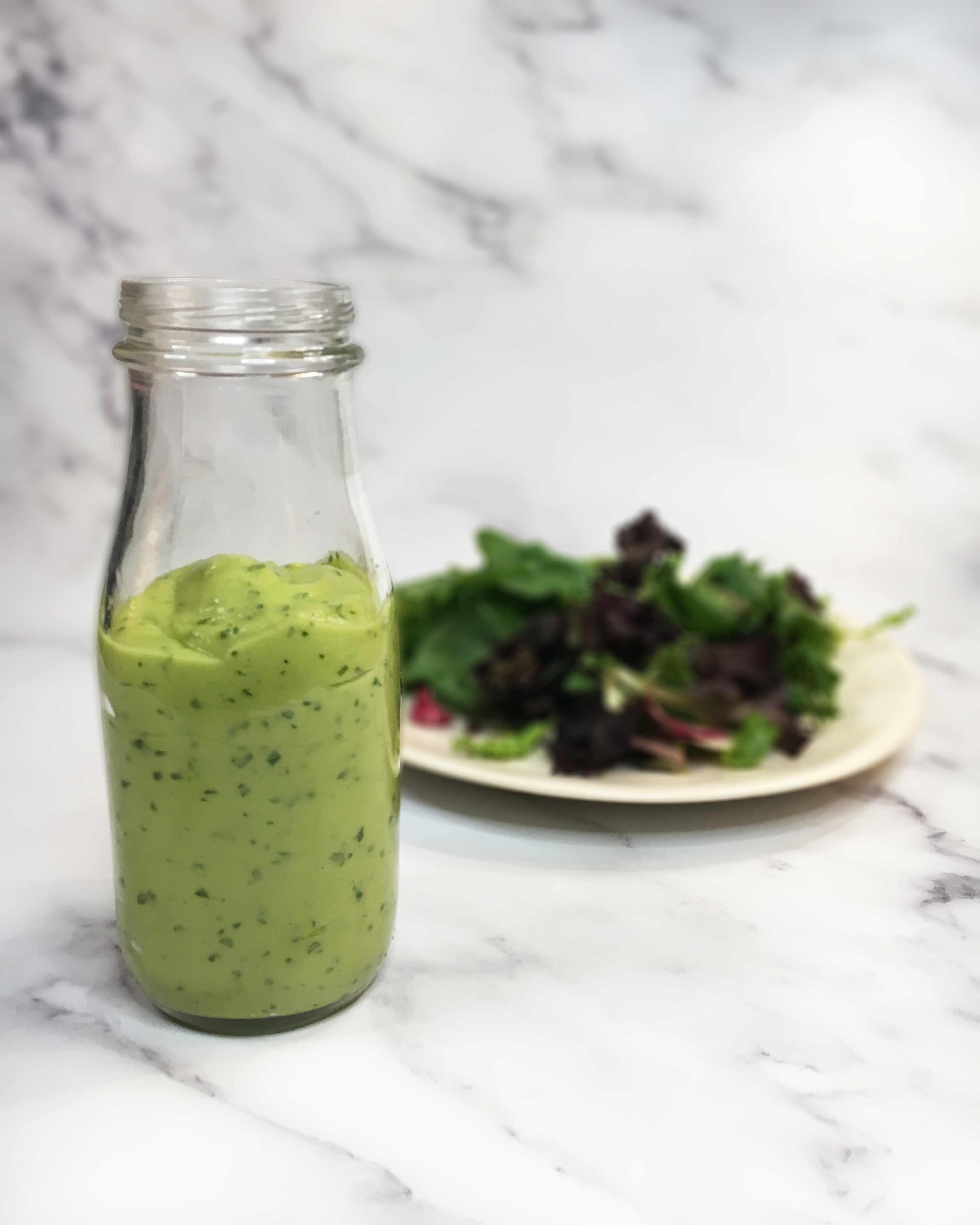 Prep Time

10 min

Yield

2 cups
Ingredients
2 avocados
1/3 cup fresh squeezed lime juice
1/3 cup avocado oil
1/4 cup cilantro
1 tsp sea salt
1/4 tsp black pepper
Preparation
1
Cut open avocados and add fruit to a 4 cup mason jar or bowl.
Add all other ingredients.
Using a hand blender, blend until all ingredients are combined and creamy. If not using a hand blender, use an electric mixer and beat together all ingredients in a mixing bowl.
Adjust seasoning to taste.