Avocado Sweet Potato Toast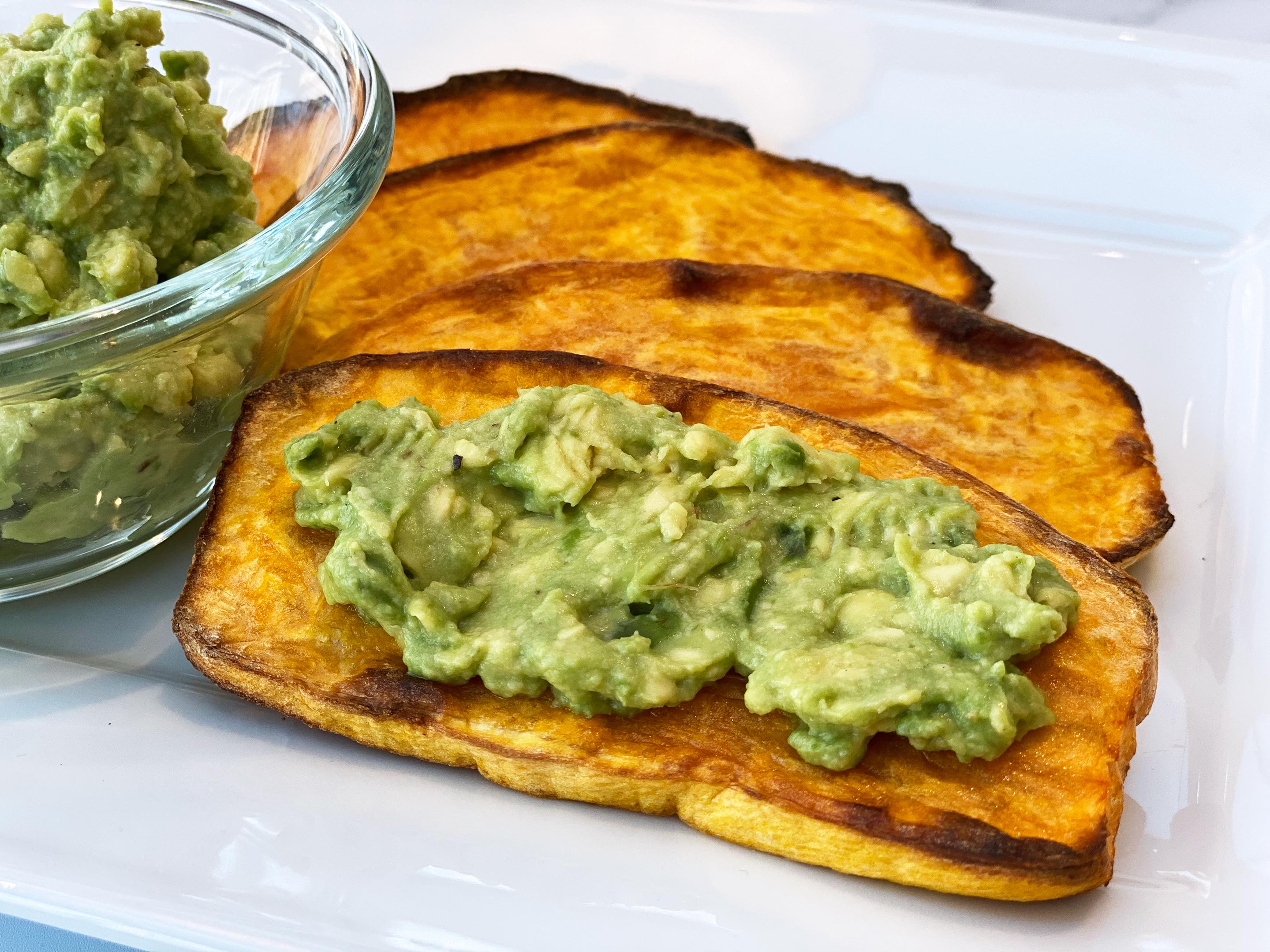 Prep Time

10 min

Cook Time

30 min

Total Time

40 min

Yield

8-10 slices
Ingredients
Sweet Potato Toast
2 medium-large sweet potatoes (rounder shape works better than longer thin ones)
1 tbsp ghee, melted
Avocado Mash
2 ripe avocados
1/2 lime, juiced
salt and pepper to taste
Preparation
Sweet Potato Toast
1
Preheat the oven to 400 degrees F.
Wash and peel the sweet potatoes.
Cut off a little bit of both ends of the potatoes. The skinny ends tend to burn. Also the flatter tops make for better looking toast.
Carefully slice the potatoes lengthwise into 1/4 inch slices. You want them to be about the same thickness so that they bake evenly.
Brush both sides of the potatoes with a little melted ghee.
Place the potatoes on a rimmed baking sheet fitted with a baking rack. We found that the potatoes toasted better when using a rack.
Bake for 25-30 minutes until the potatoes are slightly browned and cooked. 
Serve warm with avocado mash or other topping of you or choice. 
Avocado Mash
2
Cut the avocados, remove the seed,  and place the fruit in a bowl.
Mash with a fork and add the juice of 1/2 a lime. 
Season to taste with salt and pepper.
Mix well to combine.