Baba Ganoush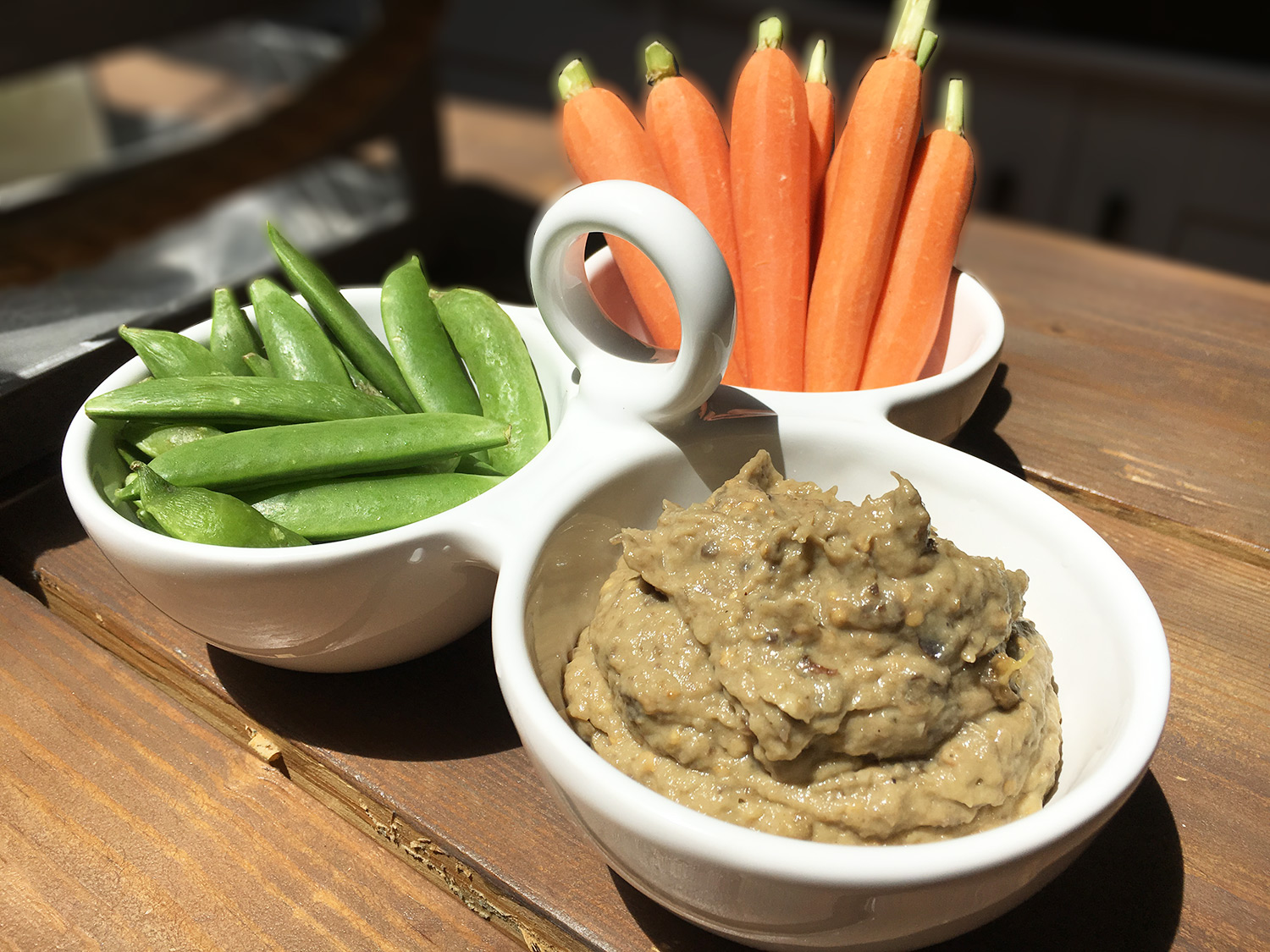 Prep Time

20 min

Cook Time

40 min

Total Time

1 hr
Ingredients
3 large eggplants
4 tbsp olive oil
1 tsp sea salt
1 tsp onion powder
1 tsp garlic powder
1/2 tsp cumin
1/2 tsp pepper
3 cloves garlic
2 tbsp tahini
1 lemon, juiced
Salt & pepper to tast
Preparation
1
Preheat ove to 400 F.
Remove top end of eggplants and cut into 1″ cubes.
Combine the salt, onion powder, garlic powder, cumin, and black pepper in a small bowl.
Place cubed eggplant on a baking sheet, drizzle with olive oil and toss to coat.
Sprinkle seasoning mixture on the eggplant and toss well.
Bake for 30-40 minutes until slightly browned.
Peel garlic, cut in half and toss with olive oil to coat.
About 15 minute into the baking the eggplant, add the garlic to the baking sheet. If you add from the beginning, they may burn.
Once lightly browned, remove from the oven and place on a wire rack to cool completely.
Add the eggplant, garlic, tahini and lemon juice to a food processor. Pulse until well combined and mostly smooth but slightly chunky.  
Add additional salt, pepper, tahini to taste.