Butternut Squash Confetti Soup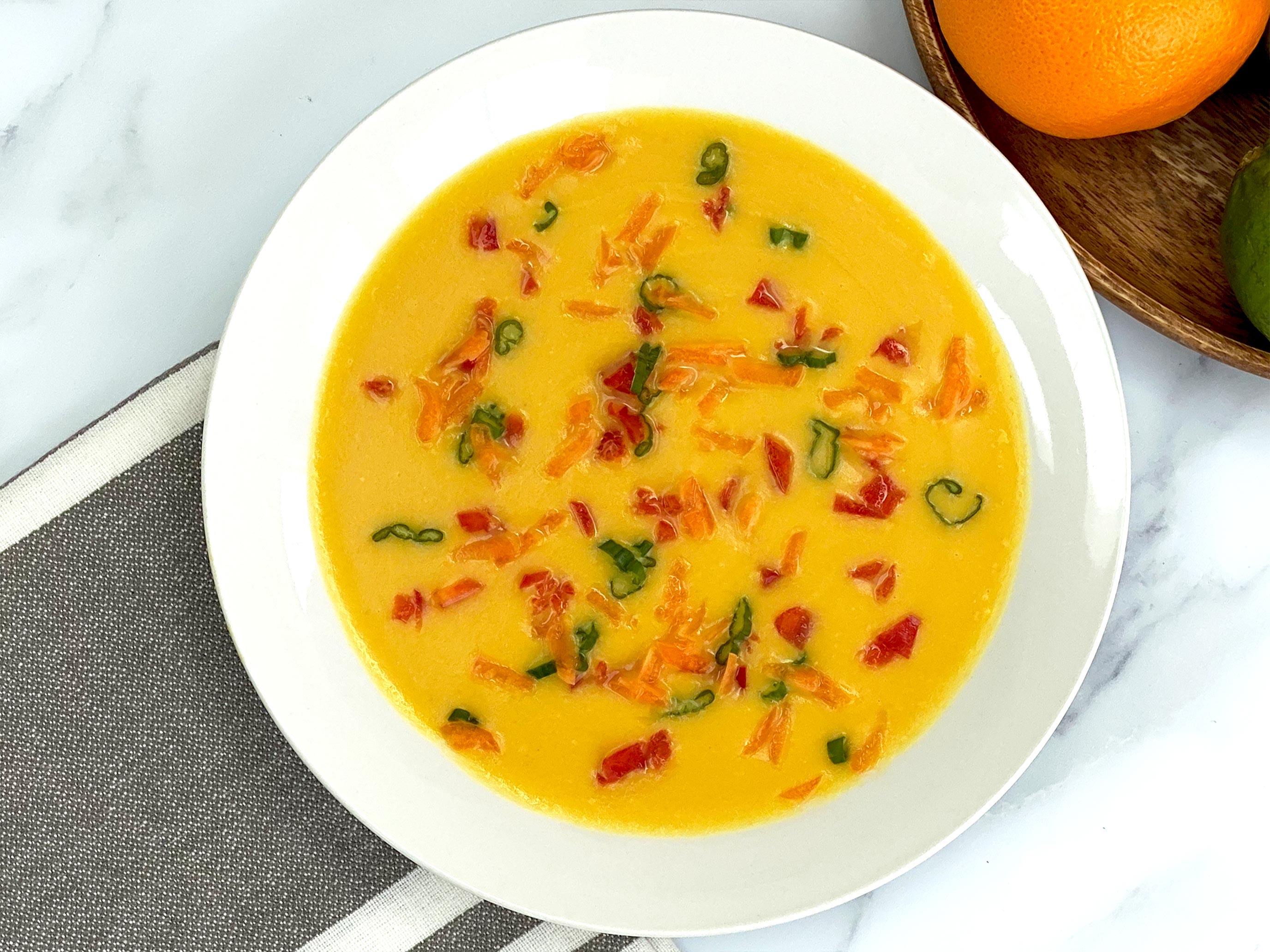 Prep Time

15 min

Cook Time

30 min

Total Time

45 min

Yield

6-8 servings
Ingredients
Soup
2 lbs fresh or frozen cut butternut squash
1 large onion, diced
2 carrots, peeled and chopped (1 cup)
1 apple, peeled and chopped
4 cups low-sodium chicken broth
2 tsp ground ginger
1 tsp salt
1/4 tsp ground place pepper
1/4 tsp turmeric
1 can full fat coconut milk
1/4 cup orange juice
Confetti Garnish (optional)
1 tbsp olive oil
1 red bell pepper, finely chopped
1 carrot, finely chopped or shredded
2 scallions, finely chopped
Preparation
Soup
1
Add the squash, onion, apple, carrots, seasoning, coconut milk, and broth to a stockpot.
Bring to a boil, reduce heat, cover, and let simmer for 15-30 minutes until the butternut squash is tender. This will take less time if using frozen butternut squash.
Puree the soup using an immersion blender. If using a traditional blender, puree the soup in batches being very careful as you blend the hot liquid.
Add the orange juice and stir to combine. 
Adjust the seasoning to taste.
Confetti Garnish (optional)
2
Sauté the peppers, carrots and scallions for a minute or two to cook slightly and mellow the flavors.
Serve the soup and garnish each bowl.