Celery Root Fennel Apple Salad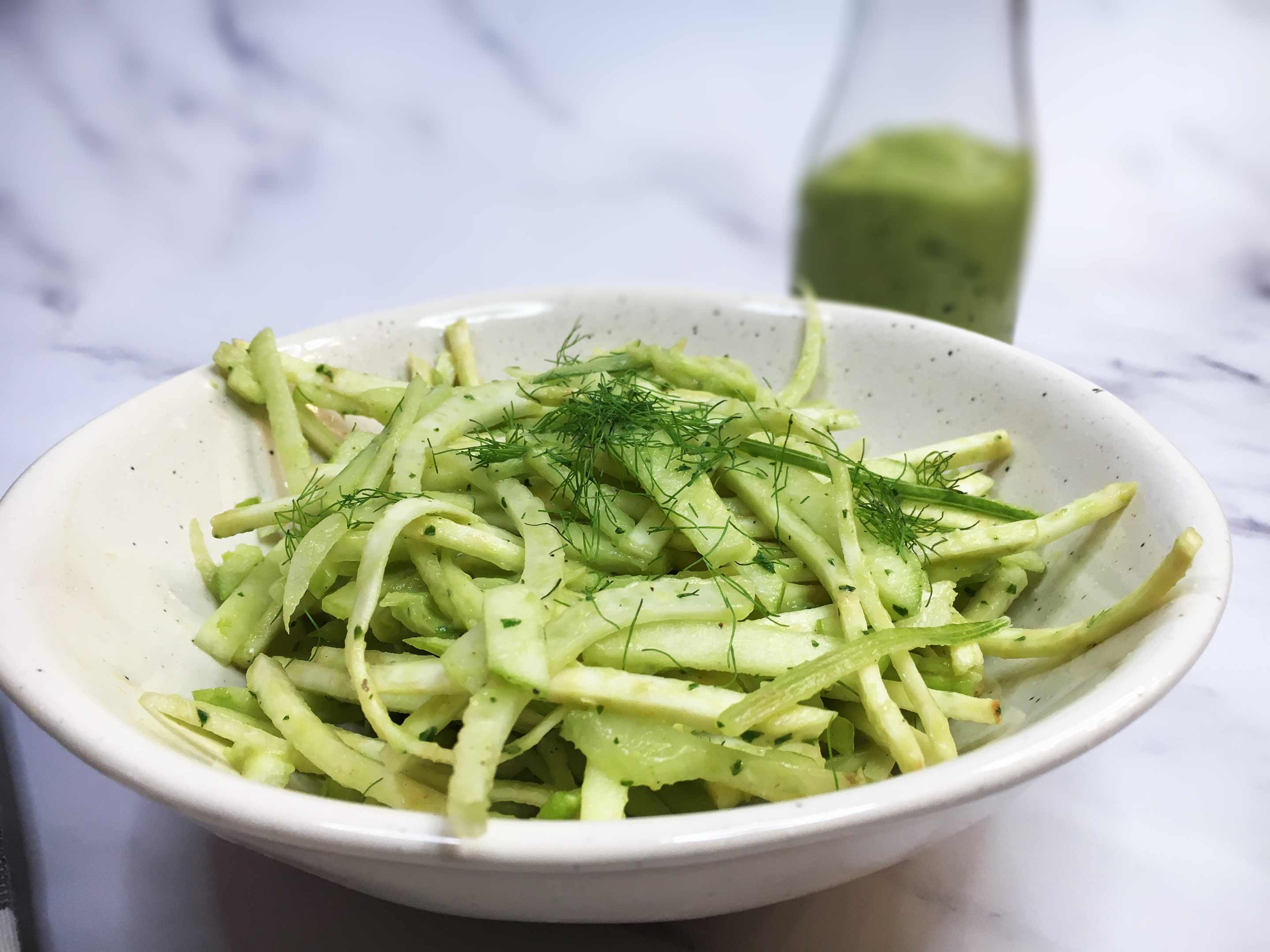 Ingredients
Dressing
2 avocados
1/3 cup fresh squeezed lime juice
1/3 cup avocado oil
1/4 cup cilantro
1 tsp sea salt
1/4 tsp black pepper
Salad
1 medium celery root
1 large fennel bulb
2 granny smith apples
Preparation
Dressing
1
Cut open avocados and add fruit to a 4 cup mason jar or bowl.
Add all other ingredients.
Using a hand blender, blend until all ingredients are combined and creamy. If not using a hand blender, use an electric mixer and beat together all ingredients in a mixing bowl.
Adjust seasoning to taste.
Salad
2
Peel the celery root and cut it in half. Reserve half for another use.
Using a julliane peeler, mandolin, or food processor blade, or a knife, cut celery root, fennel and apples into matchsticks and add to a large bowl.
Add dressing and toss to coat. Use all or less dressing according to preference.
If desired, add additional salt and pepper to taste.
Garnish with chopped fennel fronds.