Chickpea & Spinach Frittata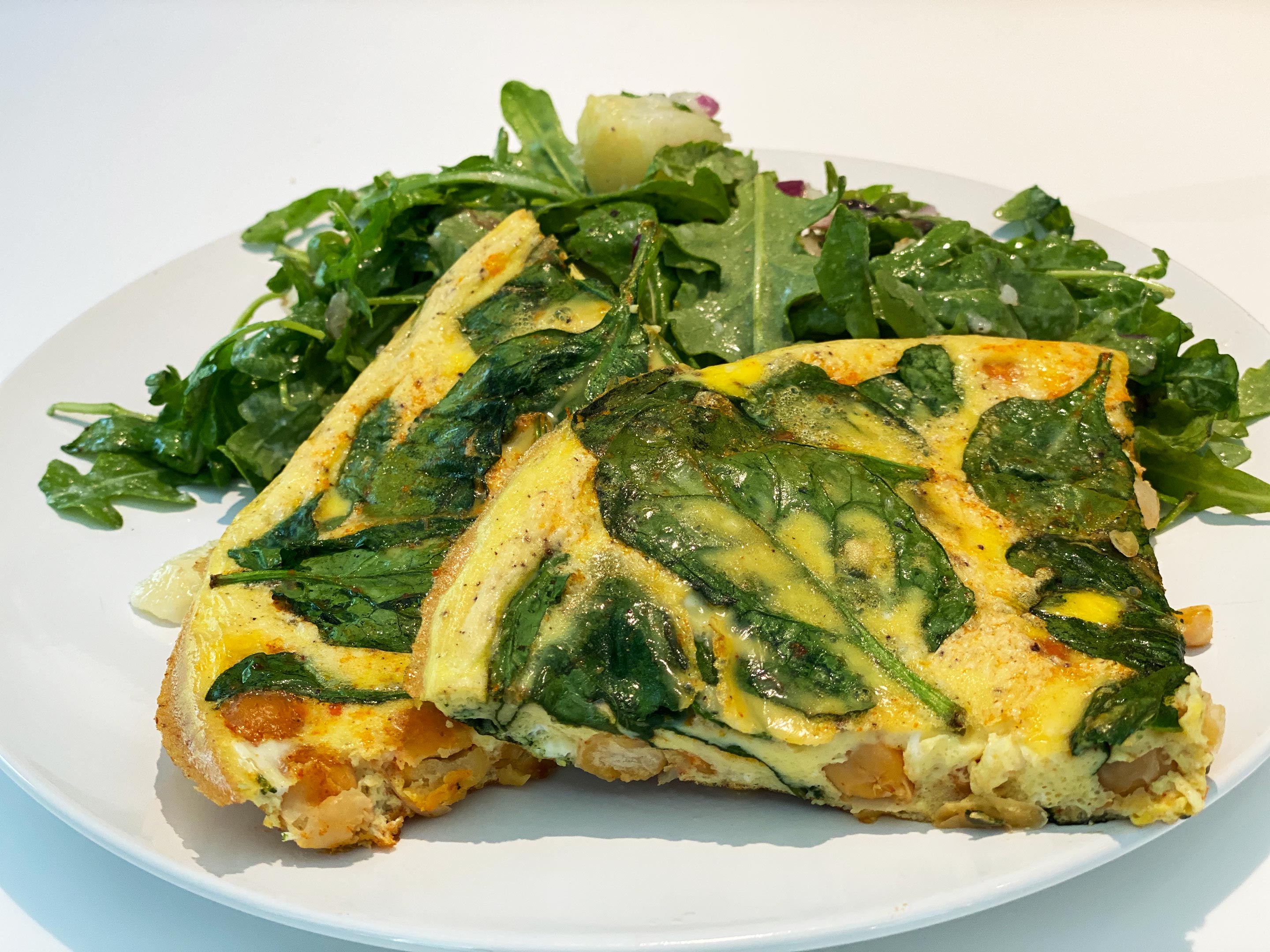 Prep Time

5 min

Cook Time

15 min

Total Time

20 min

Yield

2 servings
Ingredients
1 can chickpeas (15 oz)
1 tbsp olive or avocado oil
1/4 tsp smoked paprika
1 c fresh spinach
6 eggs
1/4 tsp sea salt
1/8 tsp ground black pepper
Preparation
1
Preheat oven to 350 degrees.
Drain and rinse the chickpeas.
Add the olive oil, chick peas and paprika to a small oven-proof frying pan.
Sauté on medium heat until chickpeas heat through, start to dry out and become fragrant.
In a separate bowl, whisk the eggs, salt and pepper to combine.
Add the spinach to the pan and sauté until slightly wilted. 
Pour the egg mixture into the pan and swirl the pan a bit to distribute the eggs evenly.
Once the eggs start to set around the edges, transfer the pan to the oven.
Let cook for about 10 minutes until the eggs are fully set.
Carefully remove the pan from the oven and serve the frittata by itself or with a side salad.