Chocolate Fudge Cake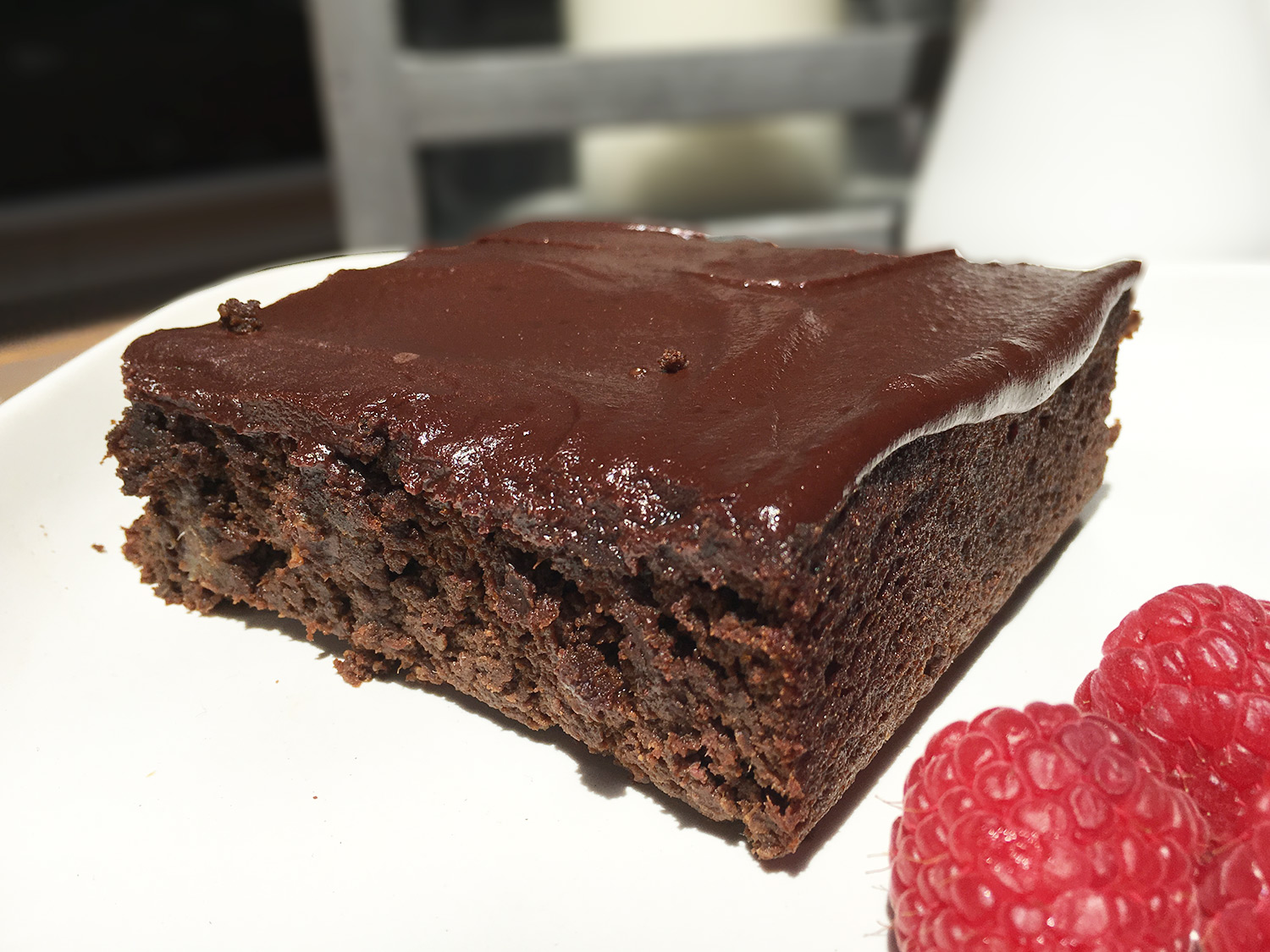 Prep Time

30 min

Cook Time

30 min

Total Time

1 hr
Ingredients
Cake
2 cups pitted dates
1 cup brewed coffee
6 tbsp ghee
1 cup dark chocolate chips
1 can pumpkin (15 oz)
1/2 cup almond butter
2 tsp vanilla
6 eggs
1/2 tsp sea salt
1-1/2 tsp baking powder
1-1/2 tsp baking soda
3/4 cup almond flour
1/4 cup cocoa powder
Frosting
2 cups semisweet chocolate chips
1 tbsp ghee
3 tbsp almond milk
1/4 tsp sea salt
Note
Use a Paleo-friendly chocolate chip such as "Enjoy-Life" brand.
Preparation
Cake
1
Preheat oven to 350 F.
Prepare 9″ x 13″ baking pan by greasing with ghee and dusting with cocoa powder.
Finely chop dates.
Add dates and coffee to a small saucepan and  bring to a simmer.
Remove from heat, cover and let stand for 10 minutes.
Using a hand blender, puree the date mixture until smooth.
Add ghee and dark chocolate to the date mixture and stir well to combine. 
Place pumpkin, almond butter and vanilla  in a bowl or stand mixer. Mix at medium speed to combine all ingredients.
Add the date and chocolate mixture to the pumpkin and mix until well blended.
Mix in eggs, one at a time, into the batter. 
Combine the dry ingredients in a bowl (salt, baking power, baking soda, almond flour, and cocoa), then slowly add to the batter. Mix until batter is smooth and well combined. 
Pour batter into a prepared pan.
Bake for 25-30 minutes until tester comes out clean.
Transfer to wire rack and let cool.
Remove cake from pan.
Frosting
2
In a double boiler or sauce pan over very low heat, combine all ingredients for the frosting.
Stir continuously until the frosting is smooth and spreadable.
Frost the cakes as desired.