Chunky Gazpacho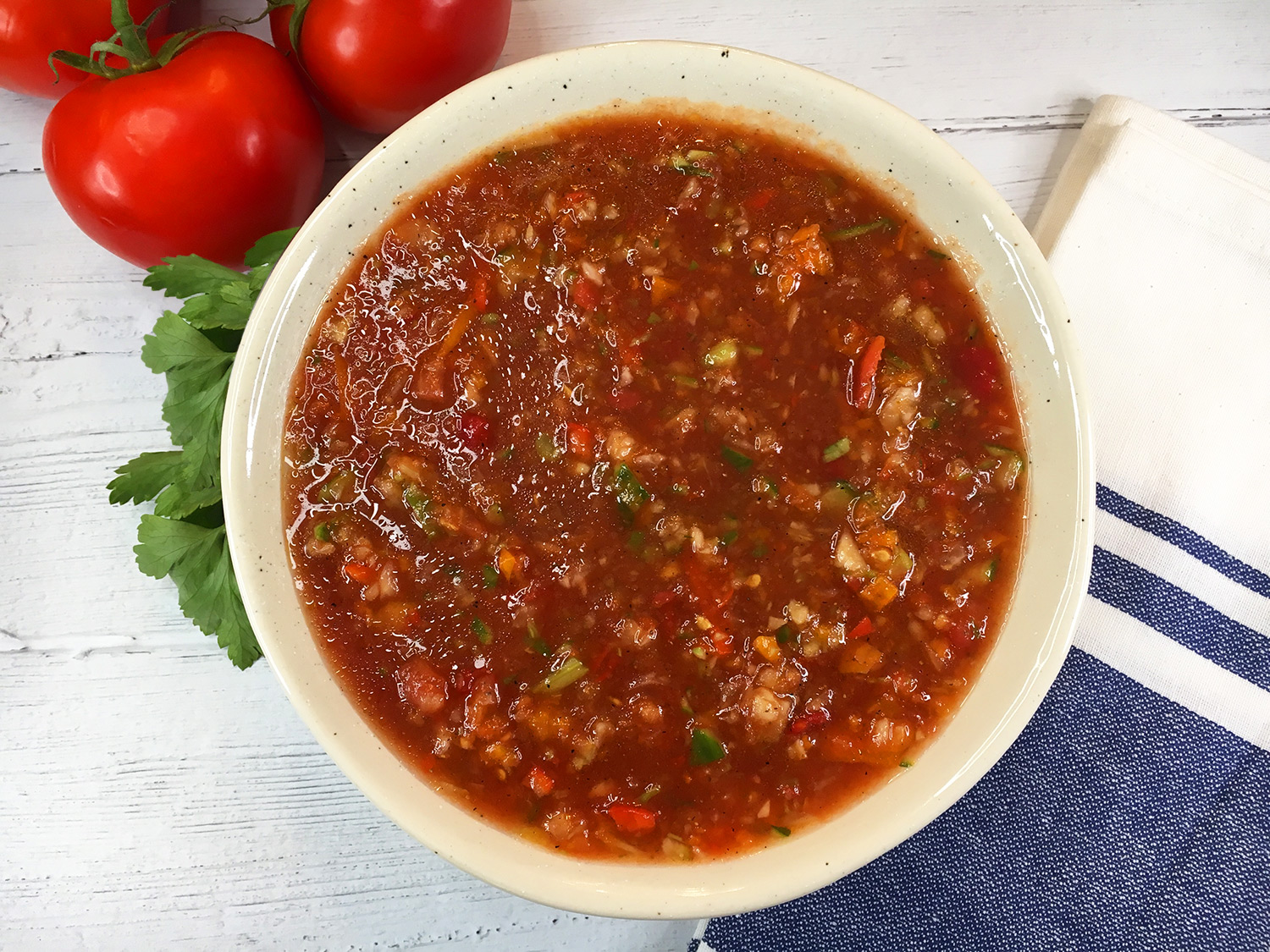 Prep Time

20 min

Ready in

Chill for 2 hours or overnight
Ingredients
1 orange bell pepper
1 red bell pepper
1 Vidalia onion
4 ribs of celery
1 cucumber
3 cloves garlic, chopped
4 ripe tomatoes
1/2 tsp cumin
2 tsp sea salt
2 tsp black pepper
3 cups tomato juice
1/2 cup red wine vinegar
1 lemon, juiced
1/4 cup olive oil
Preparation
1
Cut the cucumber in half and remove the seeds.
Finely chop the garlic and add to a bowl.
In a food processor using the pulse button, coarsely chop each vegetable one at a time so as not to overprocess them. Add each batch of  chopped vegetables to the bowl.
Add cumin, salt and pepper and mix well.
Add the tomato juice, red wine vinegar, lemon juice and olive oil to the bowl and mix well.
Adjust seasoning to taste.
Let the soup chill in the refrigerator for at least 2 hours. The longer it rests the more developed the flavors. The soup is better when made the day before.