Creamy Mushroom Sauce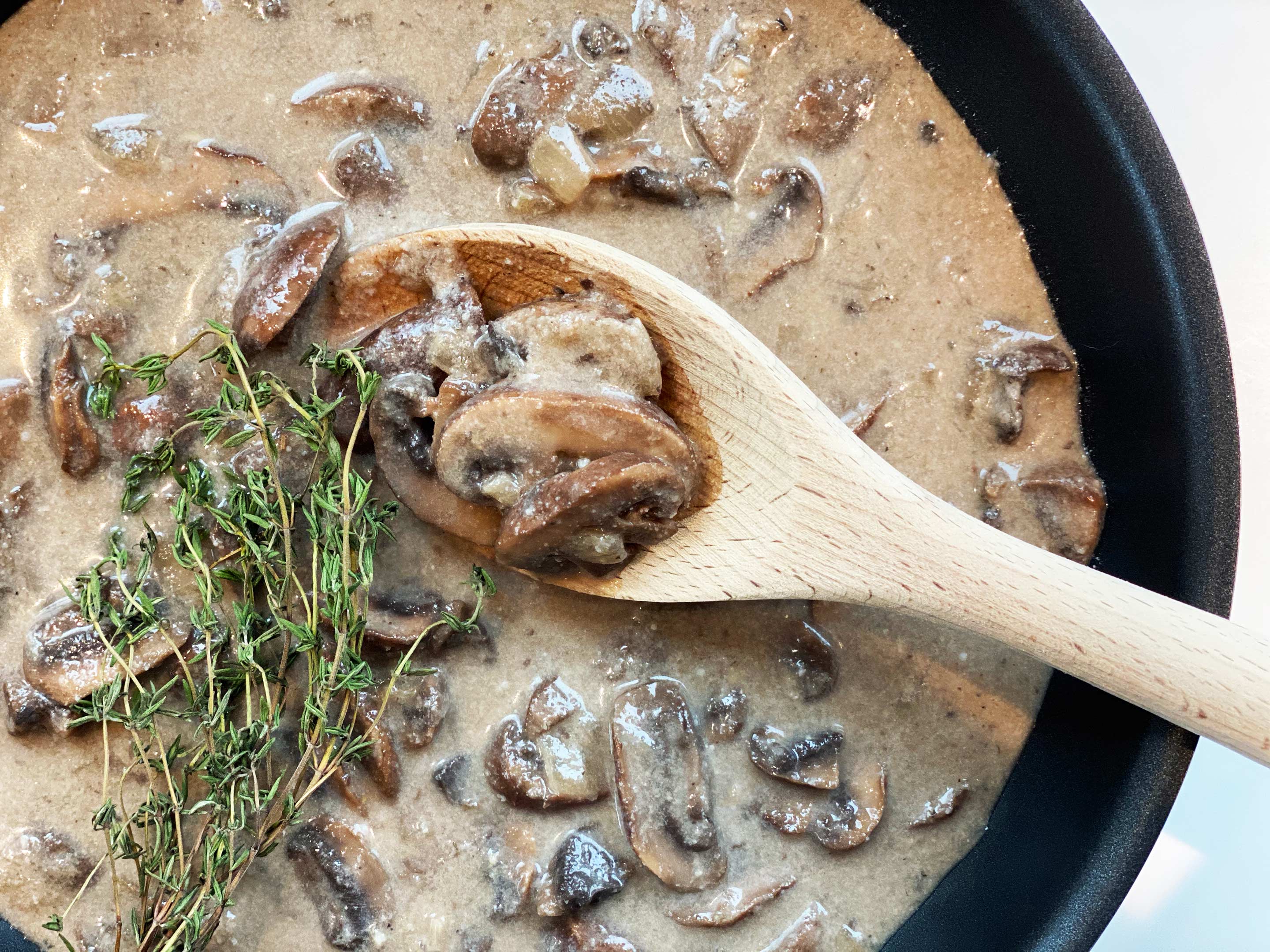 Prep Time

10 min

Cook Time

50 min

Total Time

1 hr

Yield

1-1/2 quarts
Ingredients
1 tbs ghee
2 tbs olive or avocado oil
1 medium onion, chopped
2 lbs baby bella (crimeni) mushrooms, sliced
2 cloves garlic, chopped
1/2 tsp italian seasoning
1/2 tsp sea salt
1/4 tsp ground black pepper
4 cups mushroom broth
1 can unsweetened coconut milk
4 tsp tapioca starch
2 tbsp water
1 tbsp fresh squeezed lemon juice
Preparation
1
Clean the mushrooms and remove the woody end of the stems.
Slice the mushrooms and set aside.
Heat the oil and ghee in a pan.
Add the chopped onions and sauté on medium heat until translucent (about 5 minutes). Covering the pain helps the onions sweat and cook a little quicker.
Add the chopped garlic and sauté for about a minute until fragrant.
Add the mushrooms to the pan and stir to combine. Raise the heat and sauté the mushrooms until they start to brown and soften (about 5 minutes).
Stir in the seasoning and mix to combine.
Add coconut milk and broth.
Bring the mixture to a boil and reduce to a simmer. Let simmer for about  30 minutes to reduce and concentrate the flavors.
In a small bowl, combine tapioca starch and water to create a slurry.
Slowly add the slurry while stirring so as to distribute it into the sauce. Add the lemon juice and cook 10 min more until thickened.
Note: This sauce can be made a day ahead. If making in advance, don't add the tapioca starch and lemon until you reheat it before serving.