Dairy-Free Lemony "Cheese" Sauce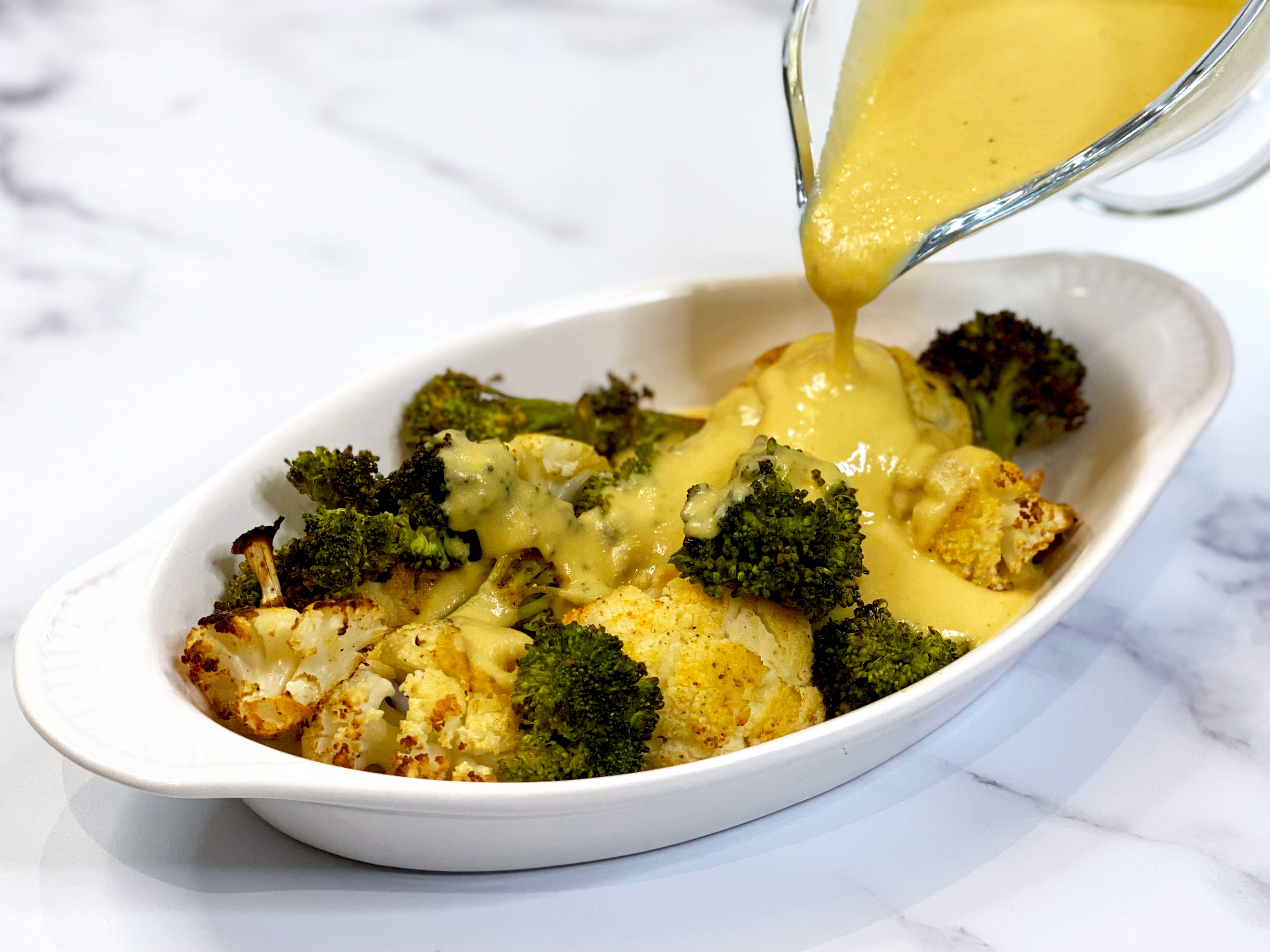 Prep Time

5 min

Cook Time

25 min

Total Time

30 min

Yield

4-5 cups
Ingredients
1 lb butternut squash, chopped
1 can full-fat coconut milk (15 oz can)
1/3 cup nutritional yeast
1/4 tsp ground nutmeg
1/2 tsp onion powder
1/2 tsp garlic powder
1 tsp salt
Pinch cayenne to taste
6 tbsp lemon juice
1 tsp arrowroot
Preparation
1
Chop the butternut squash into small cubes. We've used frozen or packaged chopped butternut squash to save time.
Add the butternut squash and coconut milk to a saucepan, bring to a boil, then reduce to a simmer.
Add the seasoning, stir and let simmer for about 10-20 minutes until the squash is tender. Note that frozen butternut squash will cook quicker than fresh.
Puree the sauce using an immersion blender. (If using a traditional blender, puree the sauce in batches being very careful as you blend the hot liquid.)
Place the arrowroot in a small bowl and stir in 2 tbsp of lemon juice to make a slurry.
Stir the arrowroot slurry and remaining lemon juice into the sauce.
Let simmer a few minutes longer until it thickens to your liking.
Adjust seasoning to taste and serve.