Dark Chocolate Peanut Bark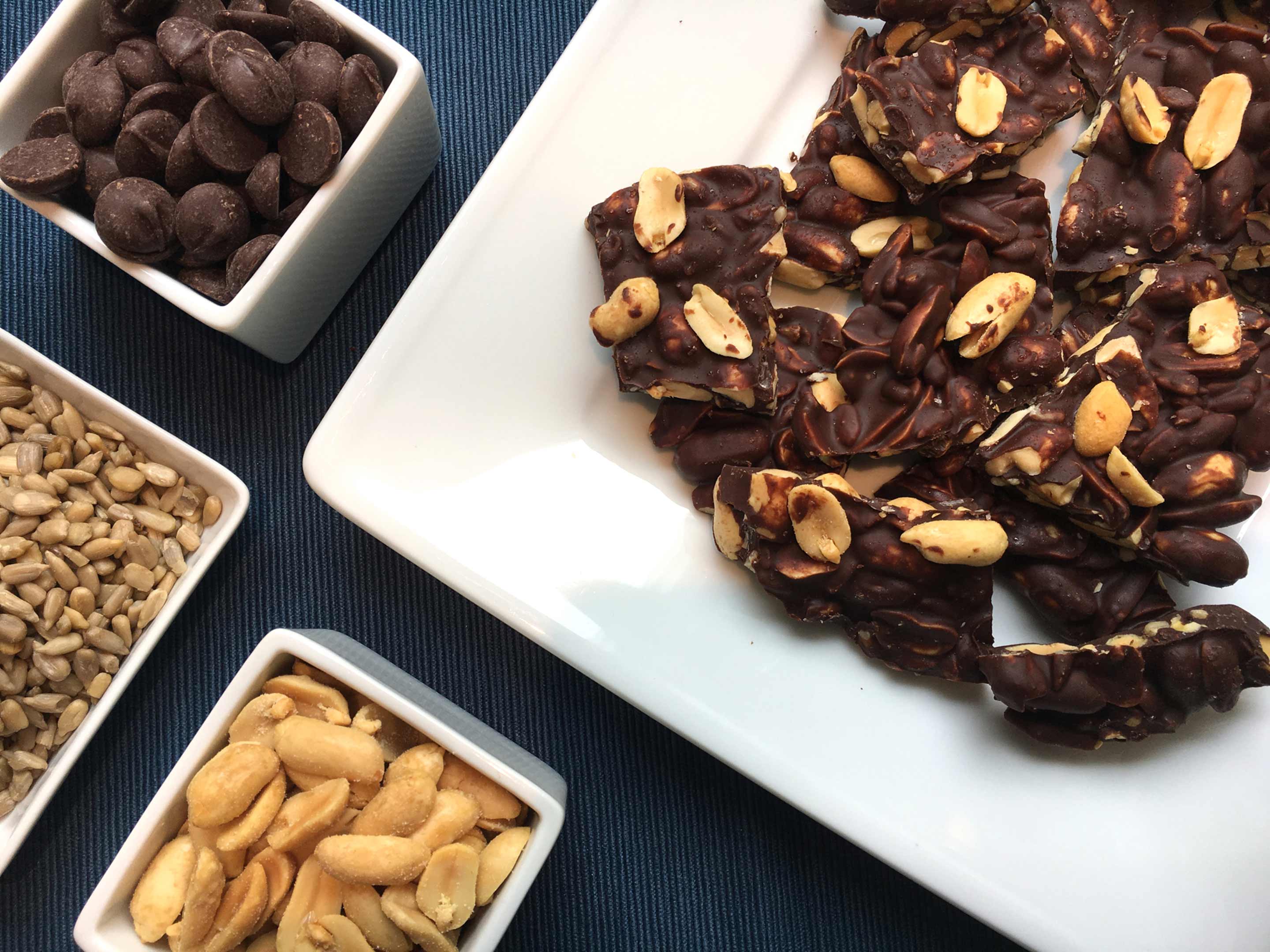 Ingredients
2 cups dark chocolate chips
2 tbls peanut butter
1/4 tsp sea salt
1/4 tsp espresso powder
2 cups salted peanuts
1/4 cup cacao nibs
1/2 cup raw sunflower seeds
Top with 1/2 cup of peanuts and ground sea salt
Preparation
1
Add chocolate chips, salt, peanut butter and espresso powder to a medium frying pan.
Melt over low heat until smooth.
Add 2 cups of peanuts and 1/2 cup sunflower seeds.
Stir to combine and coat peanuts and seeds.
Pour mixture onto a baking sheet covered in parchment or Silpat.
Top with 1/2 cup of peanuts and ground salt to taste.
Using a fork, gently press peanuts and salt into the bark.
Freeze for 30 minutes.
Break bark into pieces.
Bark can be stored in the refrigerator in an airtight container.
Bring to room temperature before serving.