Eggs Baked in Tomato Sauce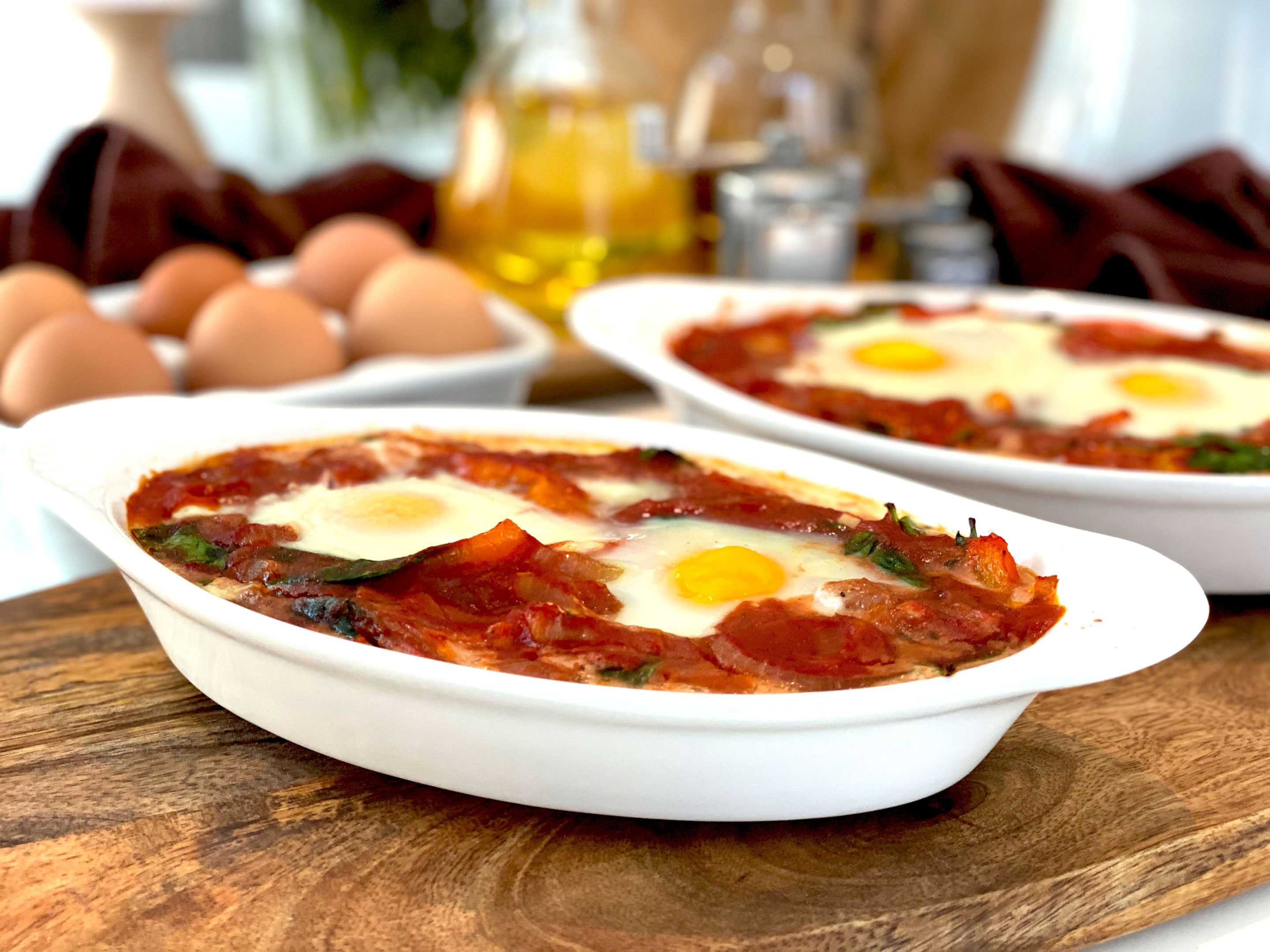 Prep Time

15 min

Cook Time

25 min

Total Time

40 min

Yield

2 servings
Ingredients
1 red bell pepper
1 medium onion
1 clove garlic
1 tbsp olive oil
1 can tomato sauce (15 oz)
1/2 tsp salt
1/4 tsp pepper
1/8 tsp red pepper flakes
1/4 tsp smoked paprika
1/4 tsp Italian seasoning
1 cup spinach
4 eggs
Preparation
1
Preheat the oven to 350 degrees F.
Thinly slice the onion and pepper.
Add 1 tbsp olive oil to a pan and on medium heat, sauté the onion and pepper until they soften (about 5-7 minutes). 
Add the garlic and seasonings and sauté for about a minute until the garlic becomes fragrant.
Add the tomato sauce and bring to a simmer.
Add the spinach and stir until the spinach is wilted and distributed in the sauce.
Transfer the sauce to two small oven-safe baking dishes. You can make this in a larger baking dish or in the pan, provided it is oven safe.
With the back of a spoon, make two wells in the sauce and crack and egg in each well. Repeat for the second serving dish.
Bake for 20-25 minutes until the eggs are set and done to your liking.