Endive Chicken Salad Bites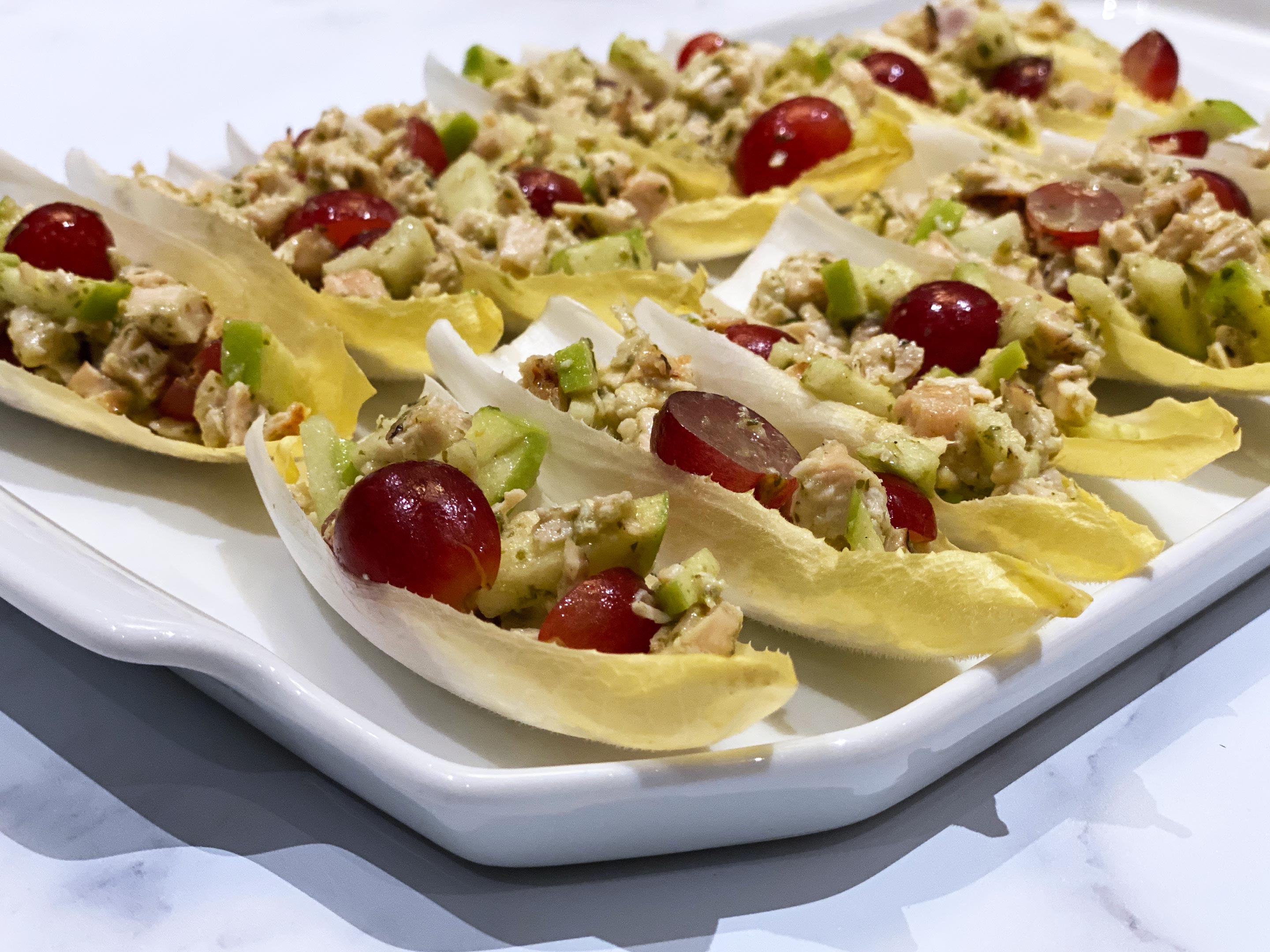 Prep Time

15 min

Serving Size

About 24 bites
Ingredients
2 cup cooked chicken, finely chopped
1 cup apple, finely diced
1 cup red grapes, quartered
1 cup green goddess dressing
24 Endive leaves (3-4 endives)
Note:
We used Trader Joe's Green Goddess dressing. Always check your ingredients to make sure they are compliant with your dietary preferences.
Preparation
1
Cut the bottom of each endive and carefully remove each leaf.
Rinse and let dry on a clean dish towel.
Place the chopped chicken, grapes and apples in a bowl.
Add the dressing and gently mix to combine. You may use more or less dressing to taste.
Adjust seasoning with salt and pepper.
Divide the salad among the leaves and place on a platter.
Cover with plastic wrap and refrigerate until ready to serve.