Ginger Spice Muffins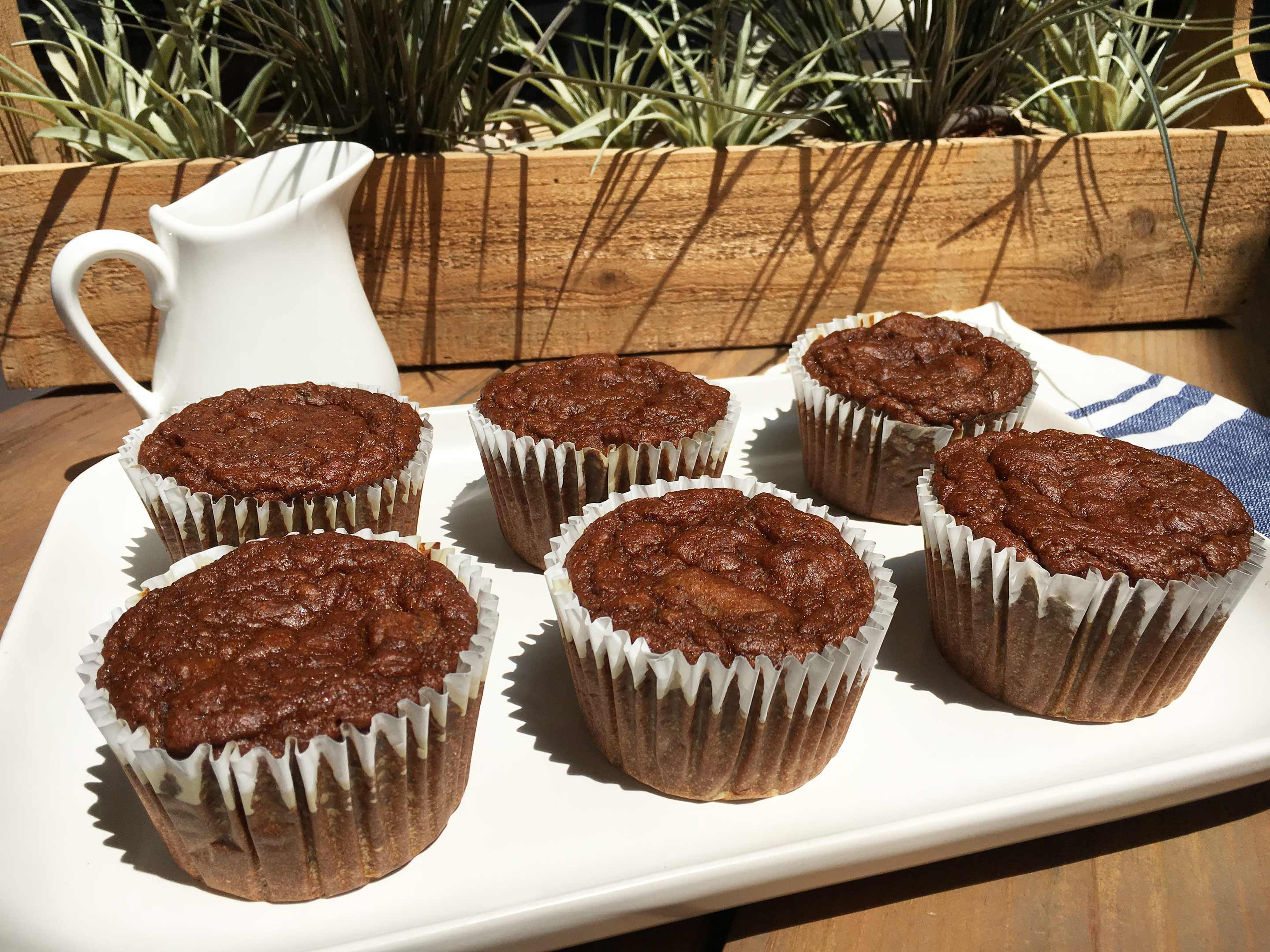 Prep Time

15 min

Cook Time

30 min

Total Time

45 min

Yield

12 jumbo muffins
Ingredients
2 cups pitted dates
1 cups water
6 tbsp ghee, melted
1 can pumpkin (15 oz)
1/2 cup almond butter
2 tsp vanilla
6 eggs
3/4 cup almond flour
1-1/2 tsp baking powder
1-1/2 tsp baking soda
1/2 tsp sea salt
3 tsp ground cinnamon
3 tsp ground ginger
1-1/2 tsp ground cloves
Preparation
1
Preheat oven to 350 F.
Rough chop dates.
Add dates and water  to a small saucepan. Bring to a simmer.
Remove from heat, add ghee, cover and let stand for 10 minutes.
Using a hand blender, puree the date mixture until smooth.
Combine the dry ingredients (almond flour, baking powder, baking soda, salt, cinnamon, ginger, cloves) in a bowl and set aside.
Place pumpkin, almond butter and vanilla in a bowl or stand mixer. Mix at medium speed to combine all ingredients.
Add date mixture to the pumpkin mixture and mix until well blended.
Mix in eggs, one at a time, to incorporate into the batter. 
Slowly add the dry ingredients to the batter. Mix until batter is smooth and well combined. 
Fill paper-lined jumbo muffin tins about 3/4 full. Using a #8 ice cream scoop (1/2 cup) works well for portioning out the batter.
Bake for 30-35 minutes until tester comes out clean.
Transfer to wire rack and let cool.