Granola Bar Energy Bites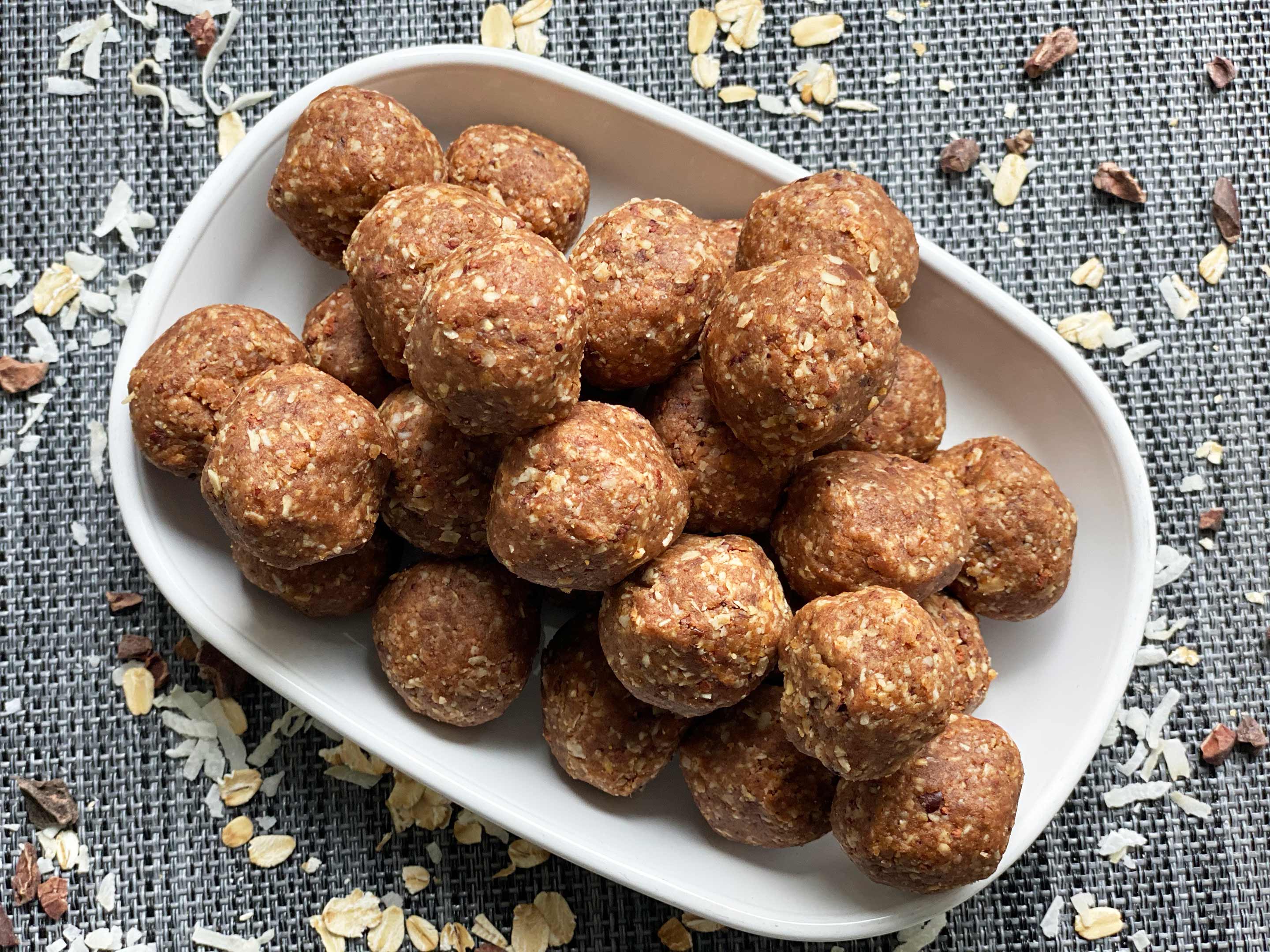 Prep Time

15 min

Yield

3 dozen
Ingredients
3/4 cup chopped medjool dates
1 cup rolled oats
3/4 cups almond butter
1/2 tsp ground cinnamon
1/4 cup sunflower seeds
1/4 cup cacao nibs
1/2 cup shredded coconut
Preparation
1
Place the dates in the bowl of a food processor and pulse until finely chopped.
Add the oats, almond butter, and cinnamon. Pulse until it resembles dough.
Place the sunflower seeds, cacao nibs and coconut in the food processor, then pulse a few times to incorporate all the ingredients.
Use a tablespoon or a small ice cream scoop (we use a #70, which is 1/2 oz) to scoop and firmly pack the dough. Roll in your hands and set on a parchment-lined baking sheet.
Place the baking sheet in the freezer for 15 minutes until the bites firm up.
Store in the refrigerator in an air-tight container.