Grilled Halibut with Citrus Fig Glaze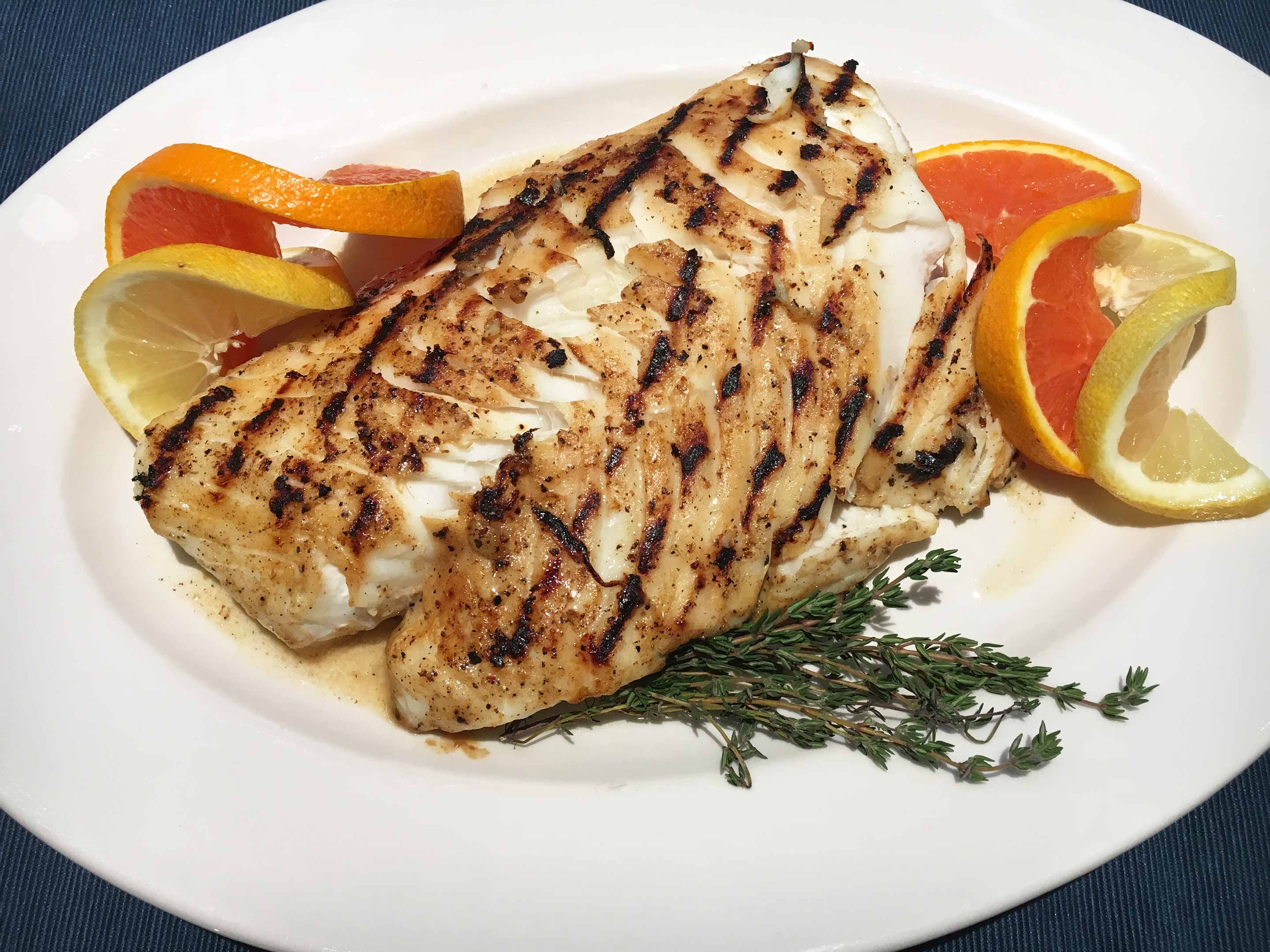 Prep Time

15 min

Cook Time

10 min

Total Time

25 min

Yield

6 servings
Ingredients
Citrus Fig Glaze
5 figs, stems removed
1/2 c orange juice
2 lemons, juiced
1/2 c olive oil
1 tsp sea salt
1/4 tsp black pepper
1 tsp fresh thyme, stems removed
1/4 c water
Grilled Halibut
6 halibut steaks (1 inch thick, 4-6 oz each)
1/4 tsp sea salt
1/4 tsp ground black pepper
Preparation
Citrus Fig Glaze
1
Combine all ingredients in a blender.
Puree until smooth.
Adjust seasoning to taste.
Grilled Halibut
2
Season the halibut steaks with salt and pepper.
Place the halibut in a container and cover with the 1/2 cup glaze, turning the halibut over to completely coat. The remaining glaze will be used for basting and serving.
Marinate for 10 minutes.
Oil the grates of the grill and heat to medium-high.
Grill the halibut for 4-5 minutes on each side. We like to use a copper mesh grilling sheet or fish grilling basket. 
Test the halibut for doneness with an instant read thermometer (internal temperature of 130-135 degrees F) or cut open to make sure the halibut is cooked through. Should be opaque in color.
Remove from the grill, baste with additional reserved glaze, and serve.