Iced Peach Green Tea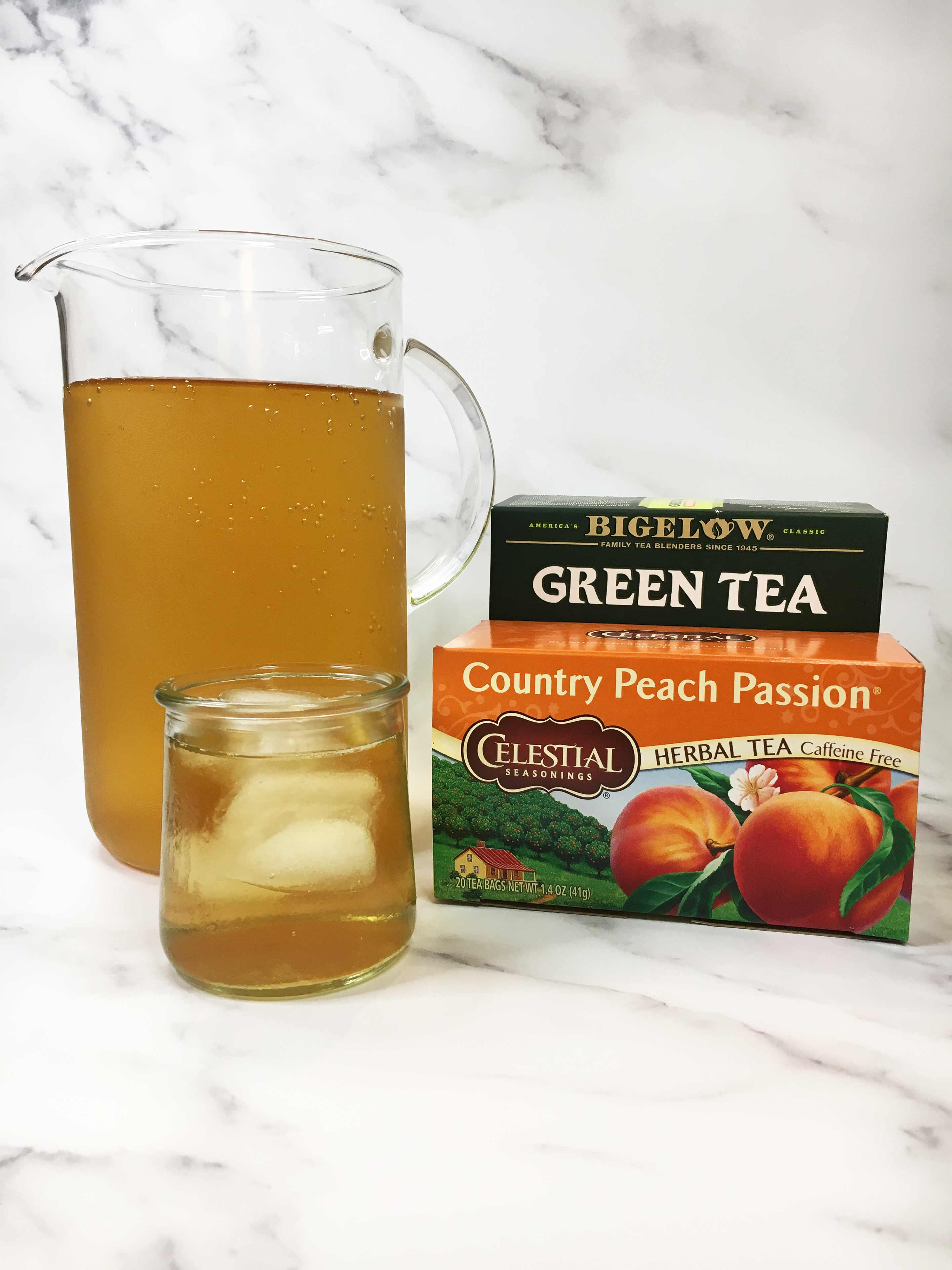 Prep Time

5 min

Ready in

Best if steeps overnight
Ingredients
1 quart boiling water
2 tea bags of Bigelow decaffeinated green tea
2 tea bags of Celestial Seasonings Country Peach Passion herbal tea
1 quart cold water
Preparation
1
Bring 1 quart of water to a boil.
Remove from heat and add the 4 tea bags.
Let the tea steep for at least 2 hours but better if left overnight.
Add the tea to a 2 quart pitcher and add 1 quart of cold water.
Serve over ice or refrigerate until well chilled.
We've tried several brands of peach and green tea, but keep coming back to Bigelow decaffeinated green tea and Celestial Seasonings Country Peach Passion herbal tea. Other peach teas had an artificial taste and certain green teas left us with an upset stomach. Feel free to experiment with the proportions to find the right blend for you.