Mediterranean Tuna Salad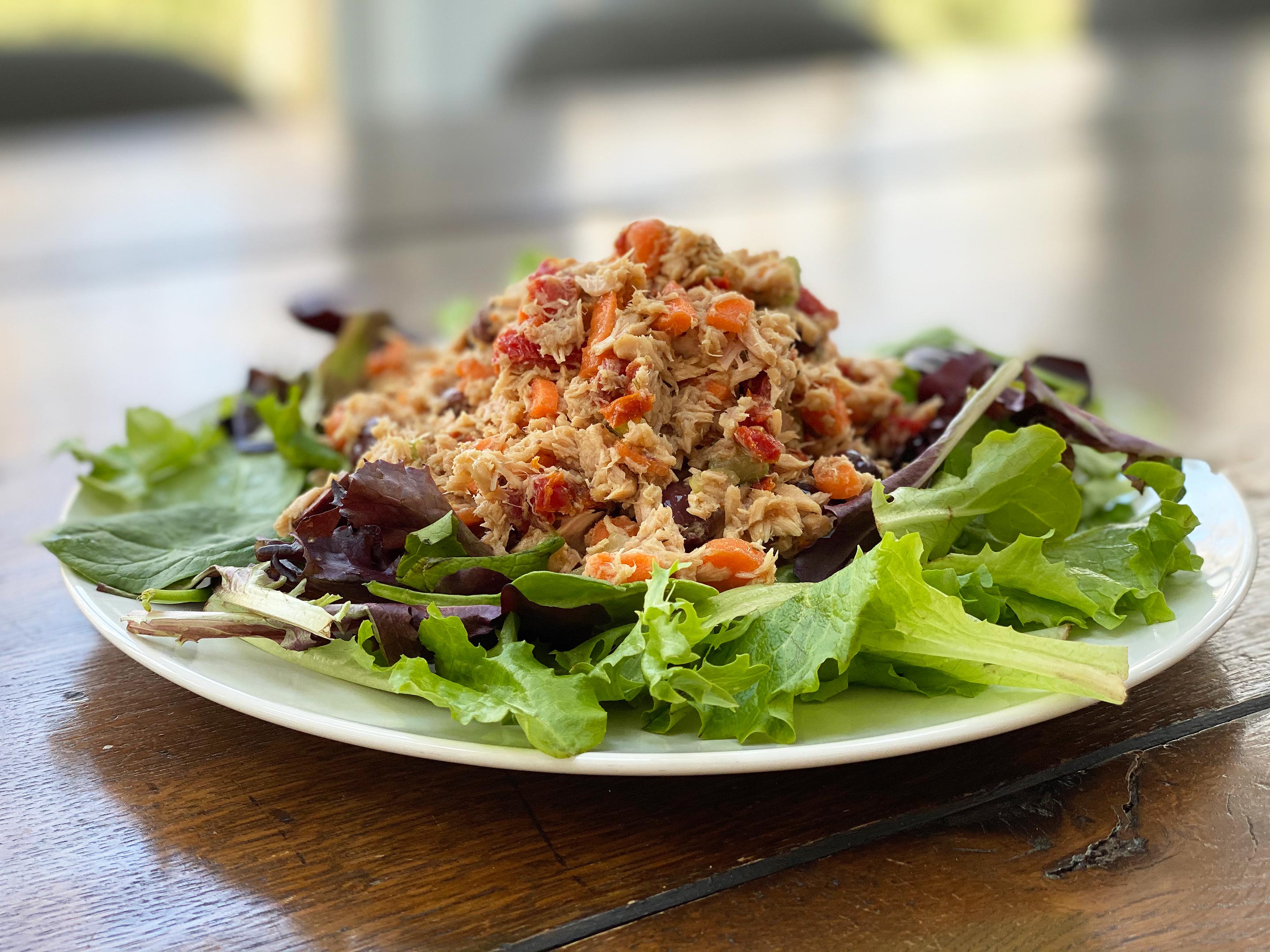 Prep Time

15 min

Yield

2-3 servings
Ingredients
1/2 tsp dijon mustard
1 tbsp balsamic vinegar
3 tbsp olive oil
1/4 tsp Italian seasoning
1/4 cup chopped carrots
1/4 cup chopped celery
1/4 cup chopped Kalamata olives
1/4 cup chopped sun-dried tomatoes
1 can of tuna (5-7 oz)
Preparation
1
In a bowl, combine the mustard, balsamic vinegar, olive oil, and Italian seasoning. Whisk until it comes together into a dressing.
Chop the carrots, celery olives, and sun-dried tomatoes. Add to the bowl and toss to combine.
Drain the tuna, add to the bowl and mix to combine.
Serve alone or on a bed of lettuce.