One-Pan Sausage & Veggie Dinner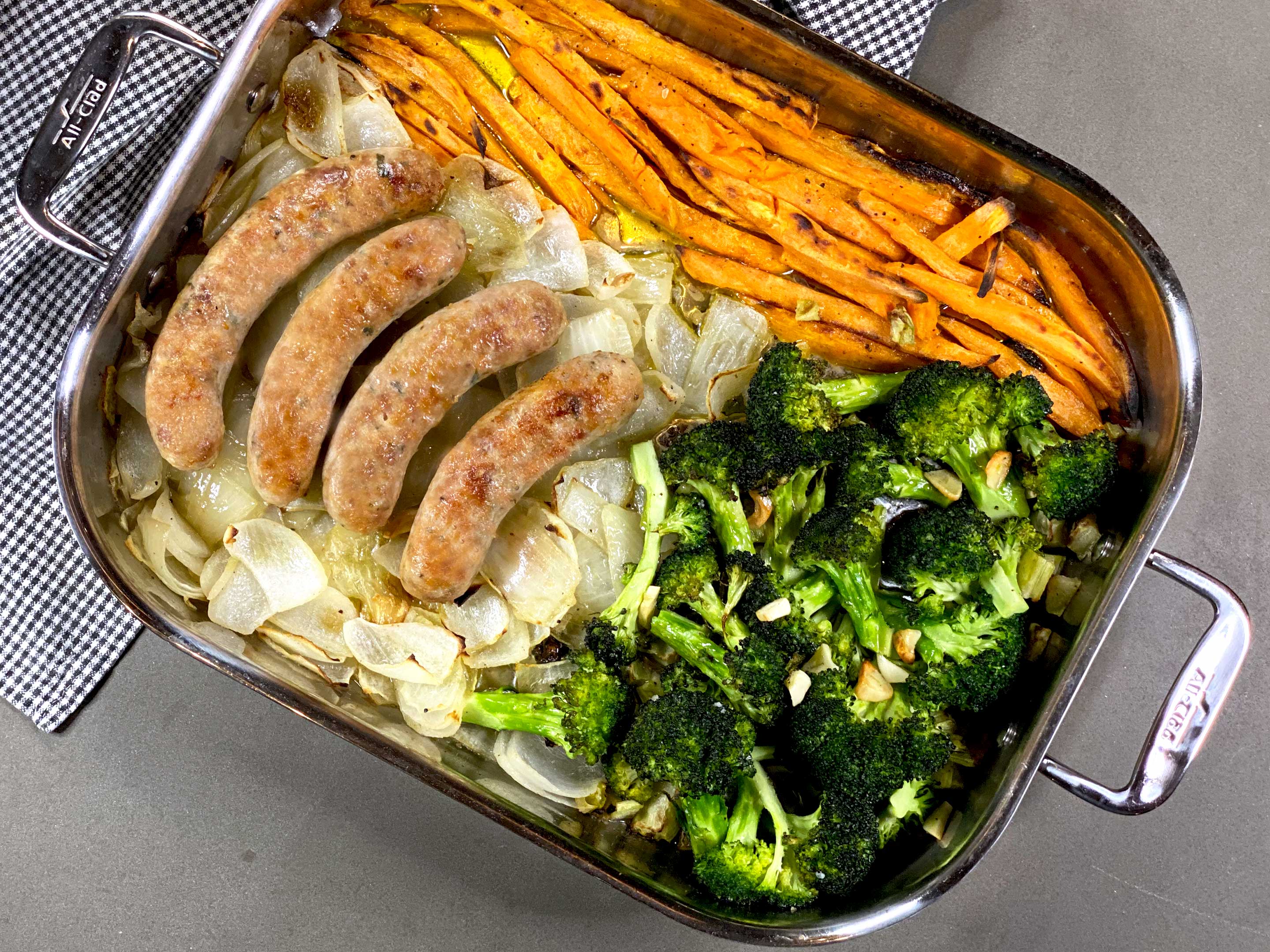 Prep Time

10 min

Cook Time

40 min

Total Time

50 min

Yield

4 servings
Ingredients
2 sweet potatoes
1 large onion
1 head of broccoli
4 sausages of your choice
2 cloves of garlic, chopped
Olive oil
Salt & pepper to taste
Preparation
1
Preheat the oven to 400 degrees F.

Wash and peel the sweet potatoes. Then cut them into strips about a 1/2 inch wide.

Trim off the broccoli florets and set aside. Then peel the tough outer part of the stems and cut up into 1/2 inch pieces.

Peel the onion and cut into large wedges.

Place the potatoes, broccoli stems and onions in a roasting pan or rimmed baking sheet. Drizzle with olive oil and toss to coat. Sprinkle with salt and pepper to taste. We used about 1 tsp of salt and 1/2 tsp of ground pepper.

Place the sausage on top of the onions and place the pan in the preheated oven. Note that the broccoli florets and garlic will go in a little later to prevent them from burning.

Roast for about 20 minutes. Then remove from the oven, toss the veggies and flip the sausages.

Add the broccoli florets and garlic.

Drizzle with a bit more olive oil and sprinkle with a little salt and pepper.

Return to the oven and roast for 15-20 minutes longer until everything is cooked to your liking.

Adjust the seasoning to taste and serve.