Quick Fruit Compote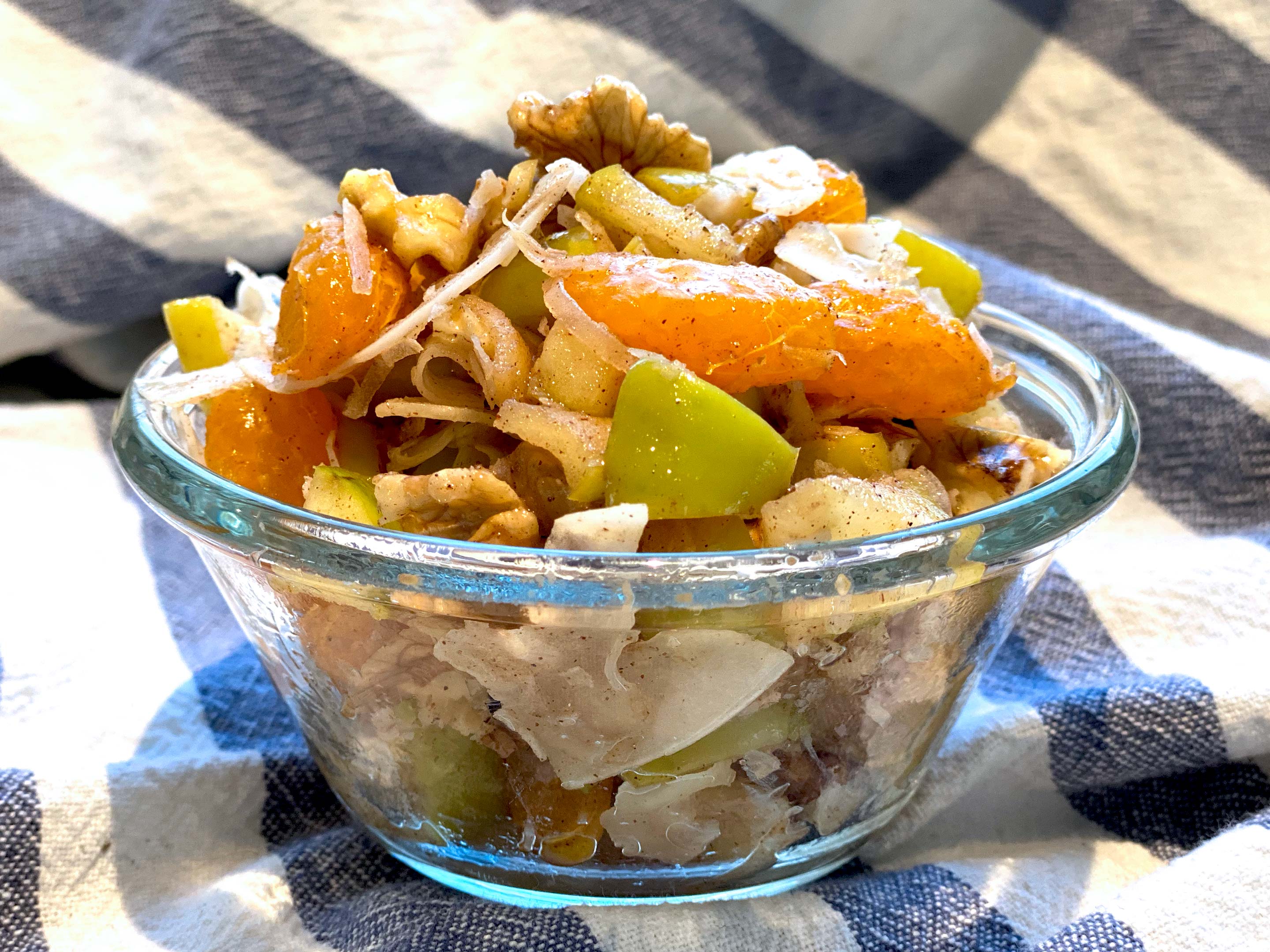 Prep Time

5 min

Cook Time

5 min

Total Time

10 min
Ingredients
1 granny smith
1 clementine
1 tbsp ghee
2 tbsp maple syrup
1/2 tsp cinnamon
1/4 cup unsweetened coconut
1/4 cup chopped walnuts or other nuts
Pinch salt
Preparation
1
Dice the apple.

Peel and segment the clementine.

Melt 1 tbsp of ghee in a saute pan.

Add the apples and sauté for a few minutes on medium heat until the apples begin to soften.

Stir in the maple syrup. 

Add the salt, cinnamon, clementine segments, coconut, walnuts to the pan and stir to combine.

Adjust seasoning to taste and serve.