Roasted Asparagus & Lemons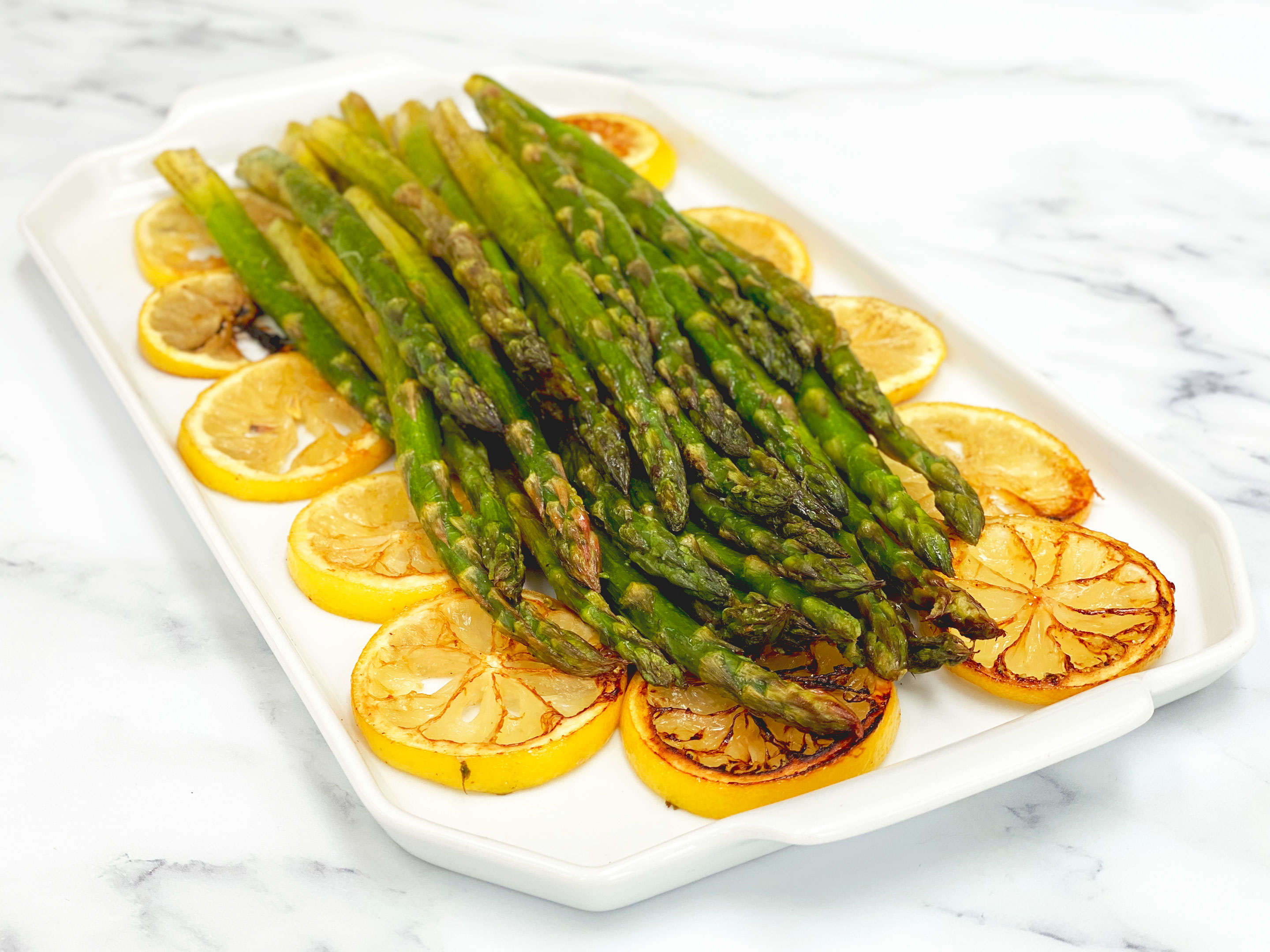 Prep Time

5 min

Cook Time

20 min

Total Time

25 min

Yield

6-8 servings
Ingredients
2 lbs asparagus
2 large lemons
1/2 tsp salt
1/4 tsp ground pepper
2 tbsp olive oil
Preparation
1
Preheat the oven to 400 degrees F.
Rinse the asparagus and trim to remove the woody stems. If your asparagus are on the thicker side, you may want to peel the lower section to remove the tough fibers of the outer layer of the stems.
Slice the lemons and remove the seeds using the point of a knife.
Grease a rimmed baking sheet with 1 tbsp olive oil.
Add the lemons and asparagus to the pan. 
Drizzle with remaining olive oil and season with salt and pepper.
Roast for about 20 minutes. If the asparagus are on the thinner size, check in 15 minutes.
Season to taste.