Roasted Brussels Sprouts & Apples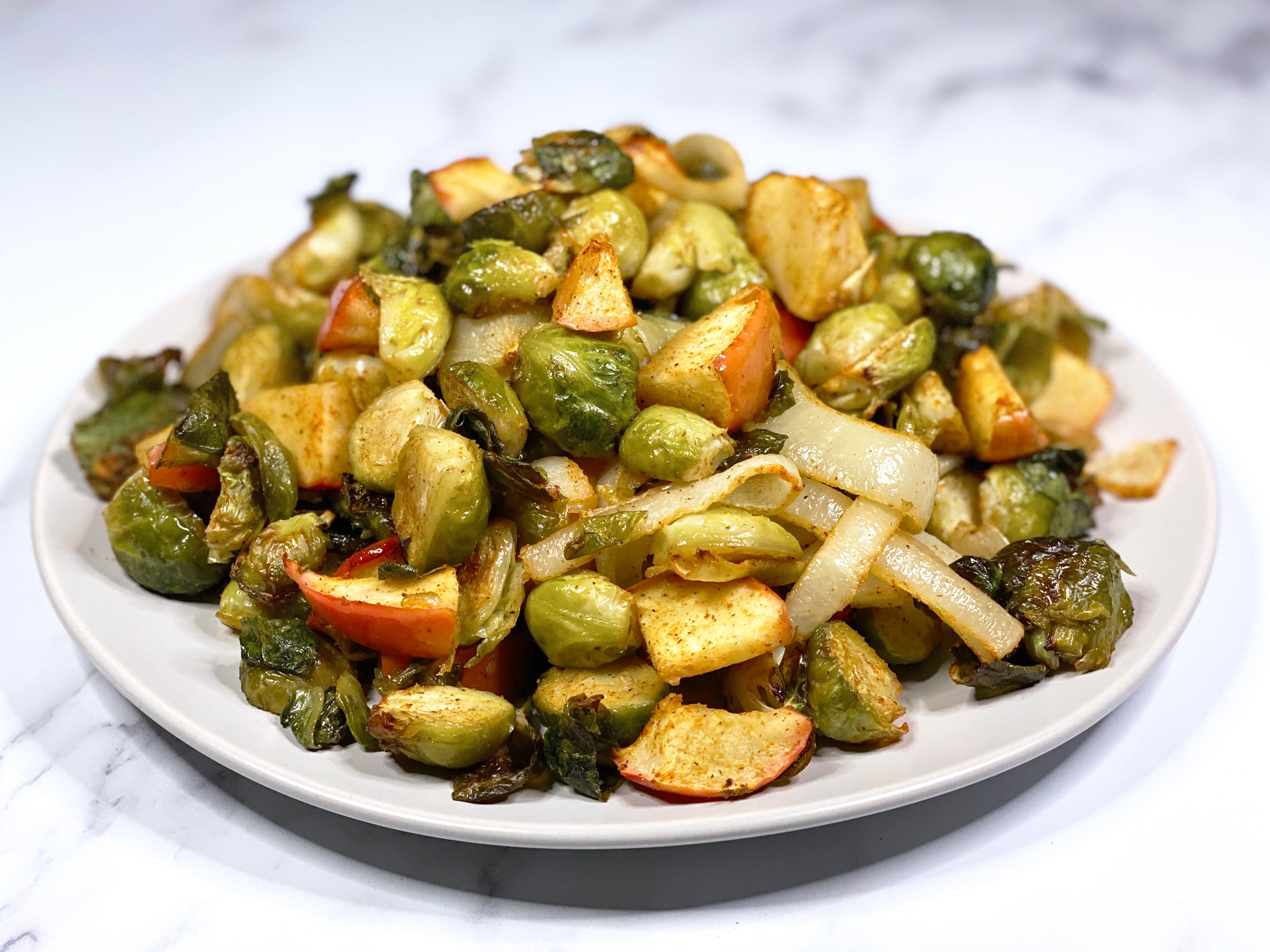 Prep Time

15 min

Cook Time

30 min

Total Time

45 min

Yield

4-6 servings
Ingredients
2 lbs Brussels sprouts
1 large onion
2 honey crisp apples
1 tsp salt
1/2 tsp ground black pepper
1/2 tsp onion powder
1/2 tsp garlic powder
1/2 tsp smoked paprika
3 tbsp olive oil
Preparation
1
Preheat the oven to 400 degrees F.
Use 1 tbsp of olive oil  to grease pan.
Wash the Brussels, trim the ends and cut in half.
Cut onion in half and then into 1/4" think slices.
Cut the apple into wedges and then cut wedges in half.
Add the Brussels sprouts, onion, and apples to the pan.
Drizzle with the remaining 2 tbs of olive oil and seasonings. Then toss well to combine.
Roast for 20 minutes. 
Remove the pan from the oven and stir so that everything browns evenly.
Return to the oven for about 10 minutes more or until slightly browned and cooked to your liking.