Roasted Eggplant Fans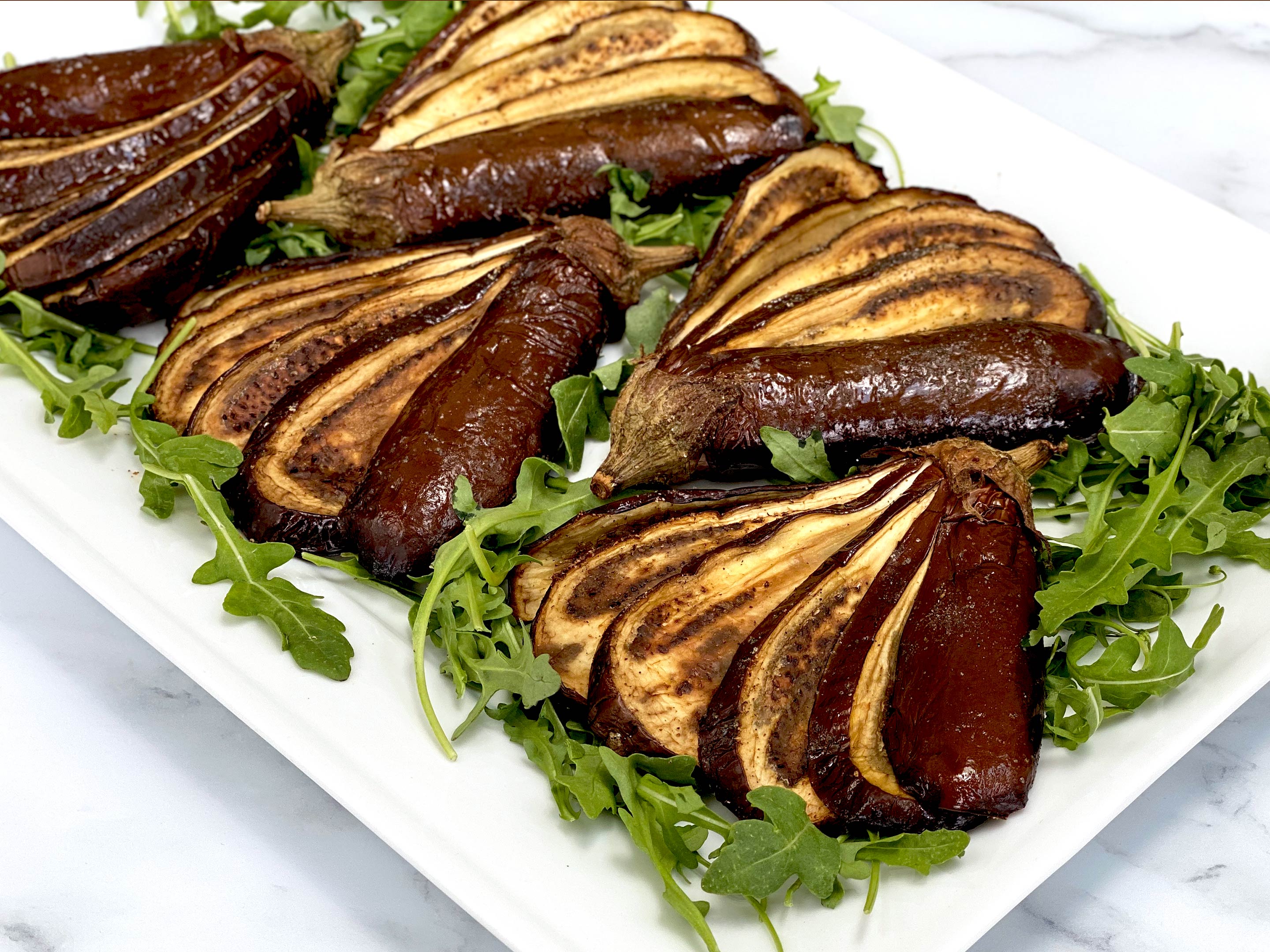 Prep Time

10 min

Cook Time

35 min

Total Time

45 min

Yield

6 servings
Ingredients
6 Italian or baby eggplants (about 2 lbs)
2 tbsp olive oil
1-1/4 tsp salt
1/2 tsp ground black pepper
1/2 tsp onion powder
1/2 tsp garlic powder
Preparation
1
Preheat the oven to 400 degrees F.

Combine the seasonings in a small bowl and set aside.

Cut each eggplant into fans. Starting about an inch from the stem, make 1/4 inch slices down the length of the eggplant being careful not to separate the slices from the stem. Note that the eggplants won't fan out until they start cooking and begin to soften.

Gently open each slice and lightly oil and season between each slice. Season the outsides as well. Since the eggplant will quickly absorb the oil, we find it easier to use a pastry brush or an olive oil spray.

Place the eggplants on a parchment lined rimmed baking sheet.

Bake for 15 minutes. Then remove from the oven and gently fan out each eggplant.

Drizzle or spray with a little more olive oil and return to the oven.

Bake for 20 minutes longer, until tender and the eggplants begin to brown.

Season to taste with additional salt and pepper.