Roasted Potatoes & Peppers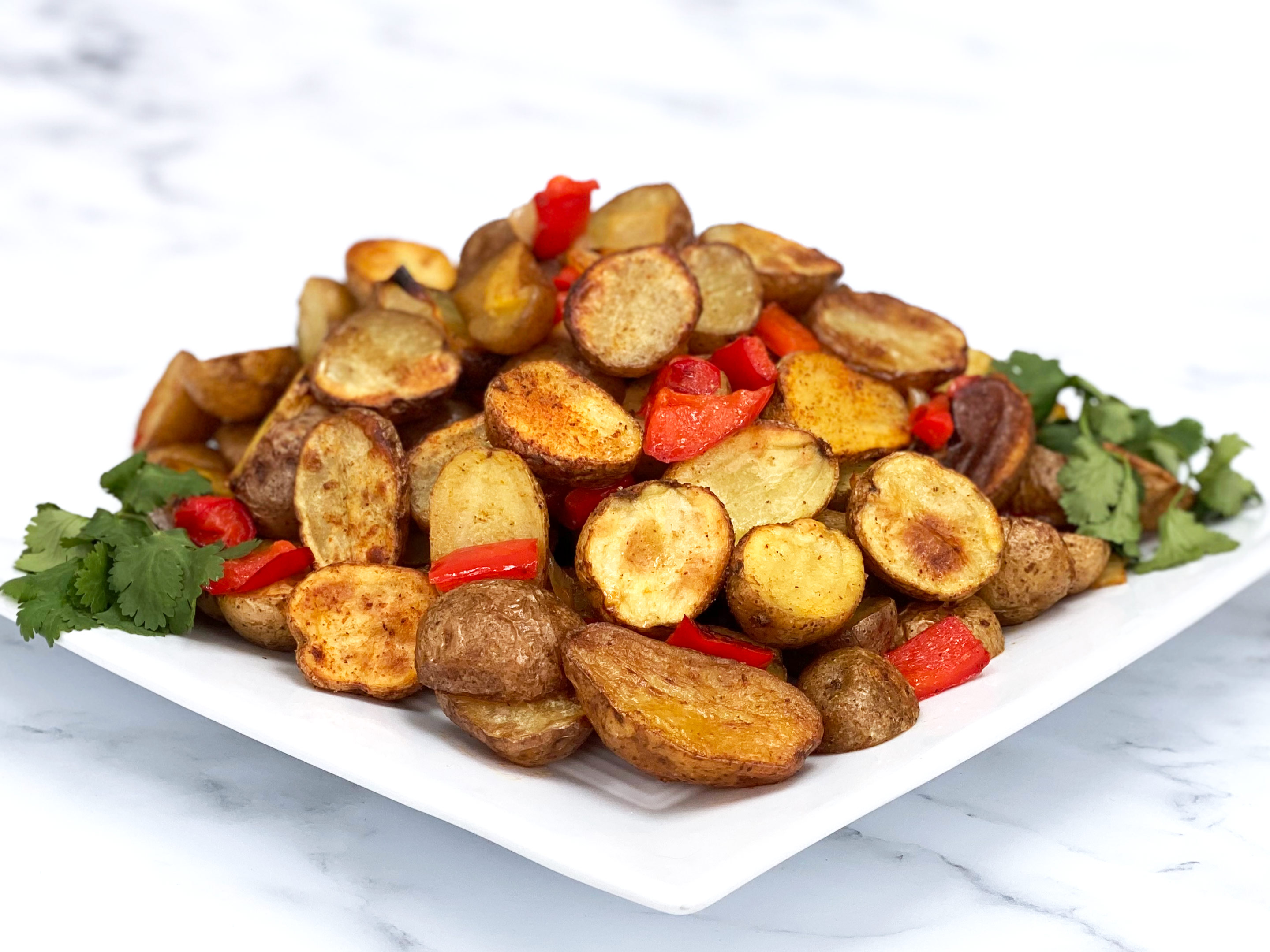 Prep Time

10 min

Cook Time

40 min

Total Time

50 min

Serving Size

6-8 servings
Ingredients
5 lbs baby roasting potatoes
1 red bell pepper
1 large onion
3 tbs olive oil
2 tsp salt
1/2 tsp ground black pepper
1/2 tsp onion powder
1/2 tsp garlic porder
1/2 tsp smoked paprika
Preparation
1
Preheat the oven to 400 degrees F.
Wash the potatoes and pepper.
Cut each of the potatoes in half.
Cut the bell pepper and onion into 1/2" cubes.
Grease a rimmed baking sheet with olive oil to coat the bottom.
Toss everything together in the pan to evenly coat with the olive oil and seasoning.
Bake for 20 minutes.
Remove the pan from the oven and toss so that everything will evenly brown.
Return to the oven and bake for another 20 minutes.
Check for doneness. If the potatoes need a little more cooking return to the oven for an additional 5 minutes.
Adjust seasoning to taste.