Sautéed Mushrooms Onions & Peas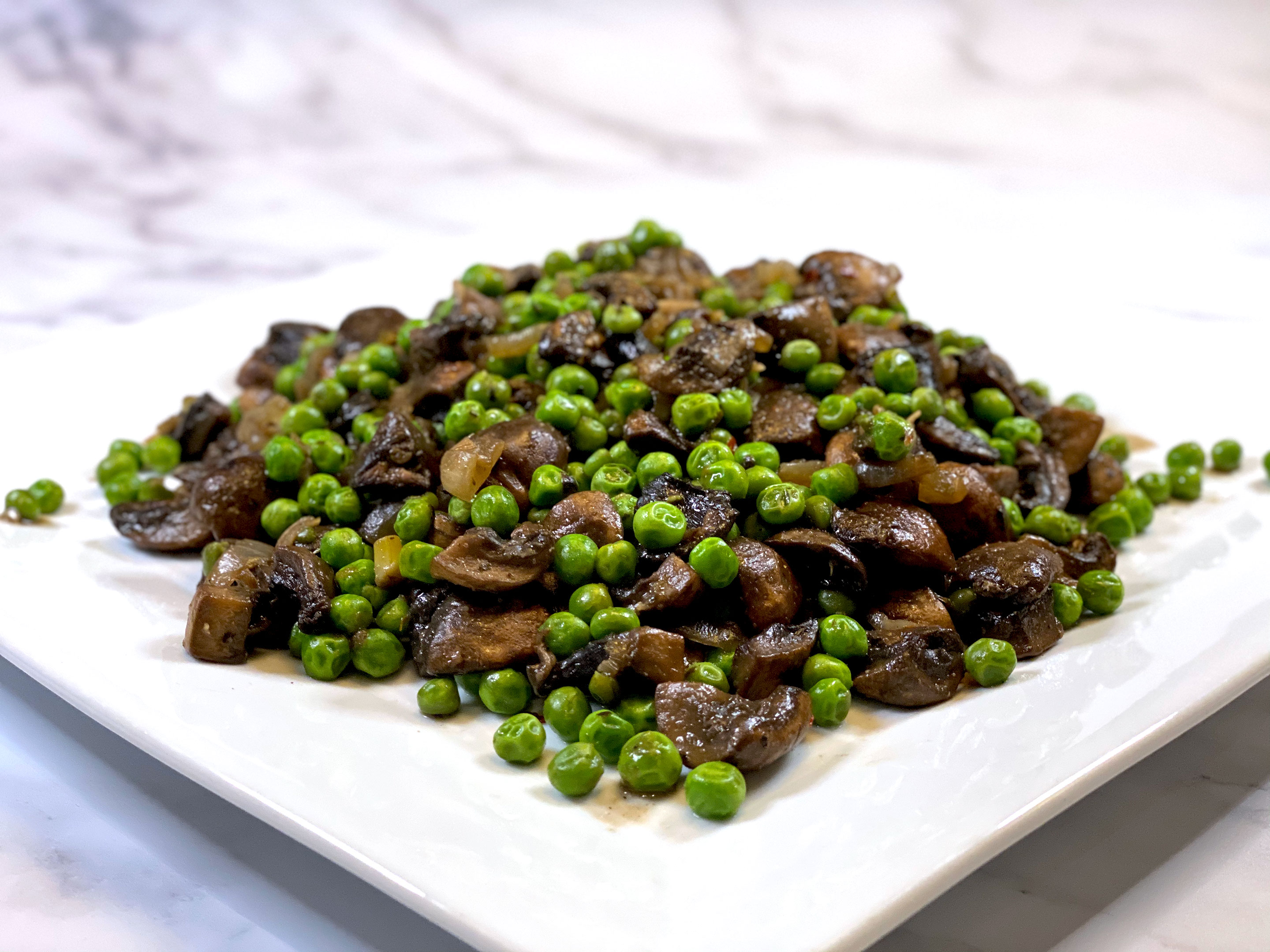 Prep Time

10 min

Cook Time

15 min

Total Time

25 min

Yield

4 servings
Ingredients
1-1/2 lbs cremini mushrooms
1 large onion
2 cloves garlic
3 cups frozen peas
1/2 tsp salt
1/4 tsp ground black pepper
1/4 tsp Italian seasoning
1/4 tsp onion powder
1/4 tsp garlic powder
1/8 tsp red pepper flakes (optional)
1 tbsp ghee
1 tbsp olive oil
Preparation
1
Cut the onions in half and then slice into thin half moons.
Thinly slice the garlic.
Wash mushrooms, remove the woody part of the stems, and chop into quarters.
Sauté the onions on medium heat with ghee and olive oil until translucent (about 5-7 min). Covering the pan will speed up the process. Stir occasionally so that don't burn.
Add the garlic and sauté for a minute or so until fragrant.

Add the mushrooms and seasoning to the pan. Stir to combine.

Cook until the mushrooms have browned and any liquid has evaporated (about 5-8 minutes).

Add peas and stir until heated through.