Shortcut BBQ Pulled Chicken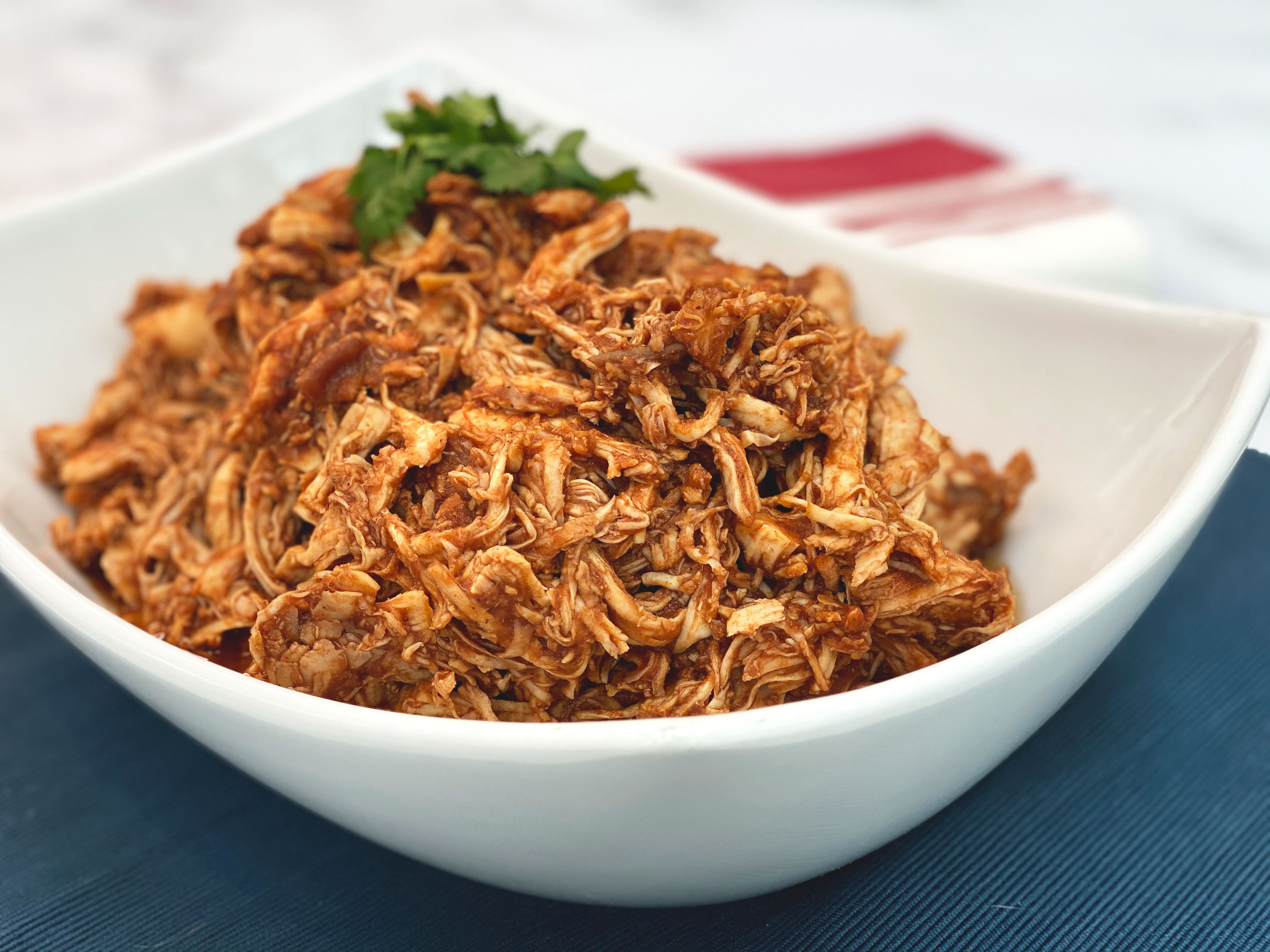 Prep Time

5 min

Cook Time

20 min

Total Time

25 min

Yield

4-6 servings
Ingredients
BBQ Sauce
10 Medjool dates, chopped
1 can tomato paste (6 oz)
1/2 orange juice
1/2 cup balsamic vinegar
1/2 cup water
1 tbsp coconut aminos
1 tsp smoked paprika
1 tsp salt
1/2 tsp ground black pepper
1/2 tsp onion powder
1/2 tsp garlic powder
1/8 tsp cayenne pepper (optional)
Pulled Chicken
4 cups cooked shredded chicken (use leftover roasted chicken or 1 large rotisserie chicken)
Preparation
BBQ Sauce
1
Add all the ingredients to a saucepan.
Bring to a boil.
Reduce heat and let simmer for 10 minutes.
Turn off the heat.
Purée in the saucepan with an immersion blender or let cool a transfer to a blender to purée.
Pulled Chicken
2
Place the shredded chicken in a large frying pan and pour the sauce over the chicken.
Mix to thoroughly coat the chicken and then let simmer for 10 minutes to heat through and thicken the sauce. Everything is precooked, so it's just a matter of heating the chicken and thickening the sauce to your liking.