Shredded Brussels Sprouts & Sweet Potatoes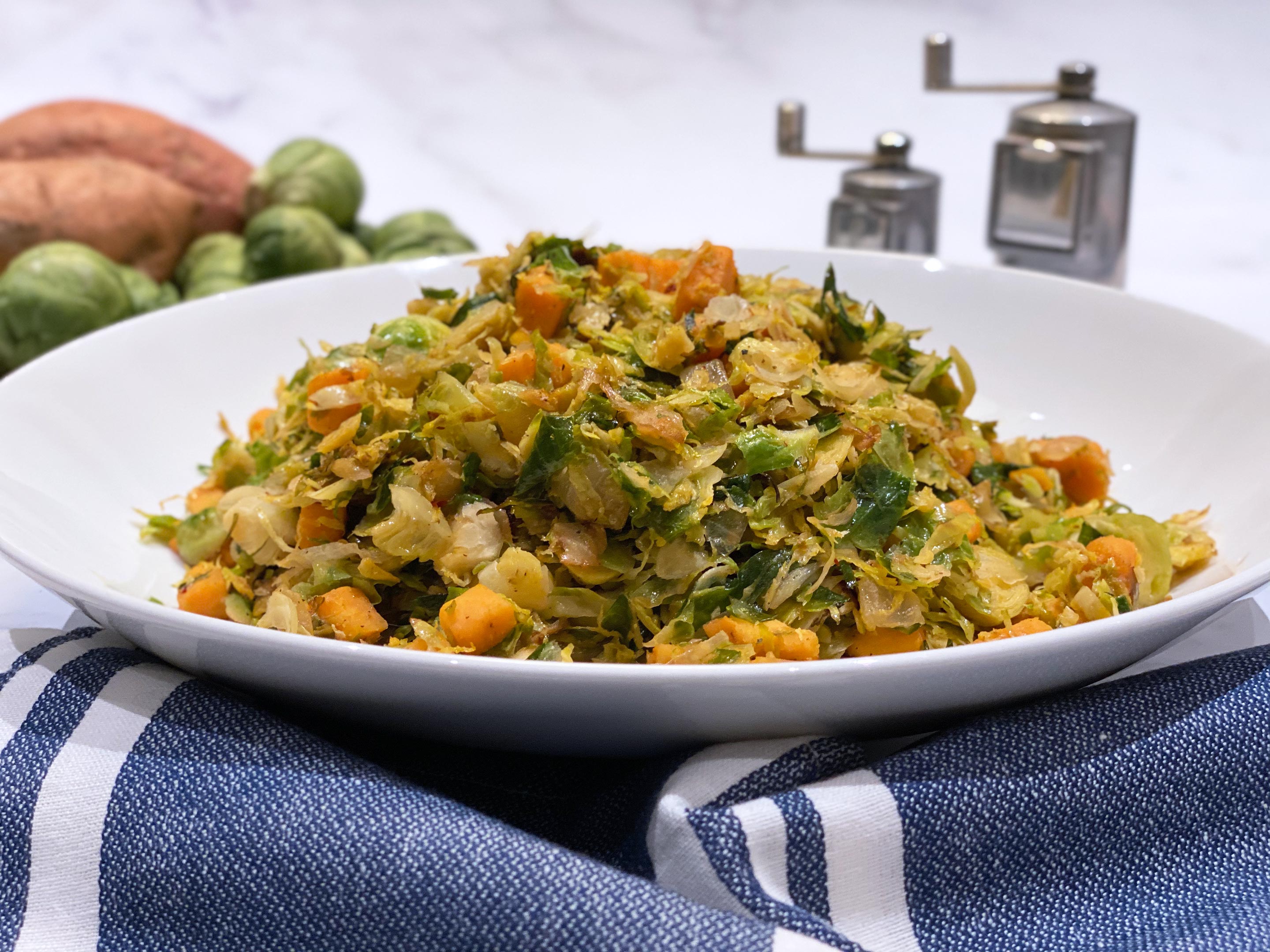 Prep Time

15 min

Cook Time

15 min

Total Time

30 min

Yield

4-6 Servings
Ingredients
1 lb Brussels sprouts
1 large onion
1 large sweet potato
4 tbsp olive oil
1 tsp salt
1/4 tsp ground black pepper
1/4 tsp red pepper flakes
1/4 tsp onion powder
1/4 tsp garlic powder
Preparation
1
Dice the yellow onion.
Peel the sweet potato and dice into 1/2 pieces.
Trim the ends of the Brussels sprouts and remove any yellow leaves.
Using a food processor with a slicing blade, shred the Brussels sprouts. This can also be done with a knife or your market may sell shredded Brussels sprouts.
Add 3 tbsp olive oil to the pan and sauté the onions and sweet potato until tender. Covering the pan for about 5 minutes on medium heat will let the vegetables steam and help them to soften. 
Add the seasonings to the pan and mix to combine. 
Add the Brussels sprouts to the pan and the remaining 1 tbsp olive oil.
Sauté until Brussels sprouts are wilted.  
Adjust seasoning to taste and serve.