Spicy Kale Chips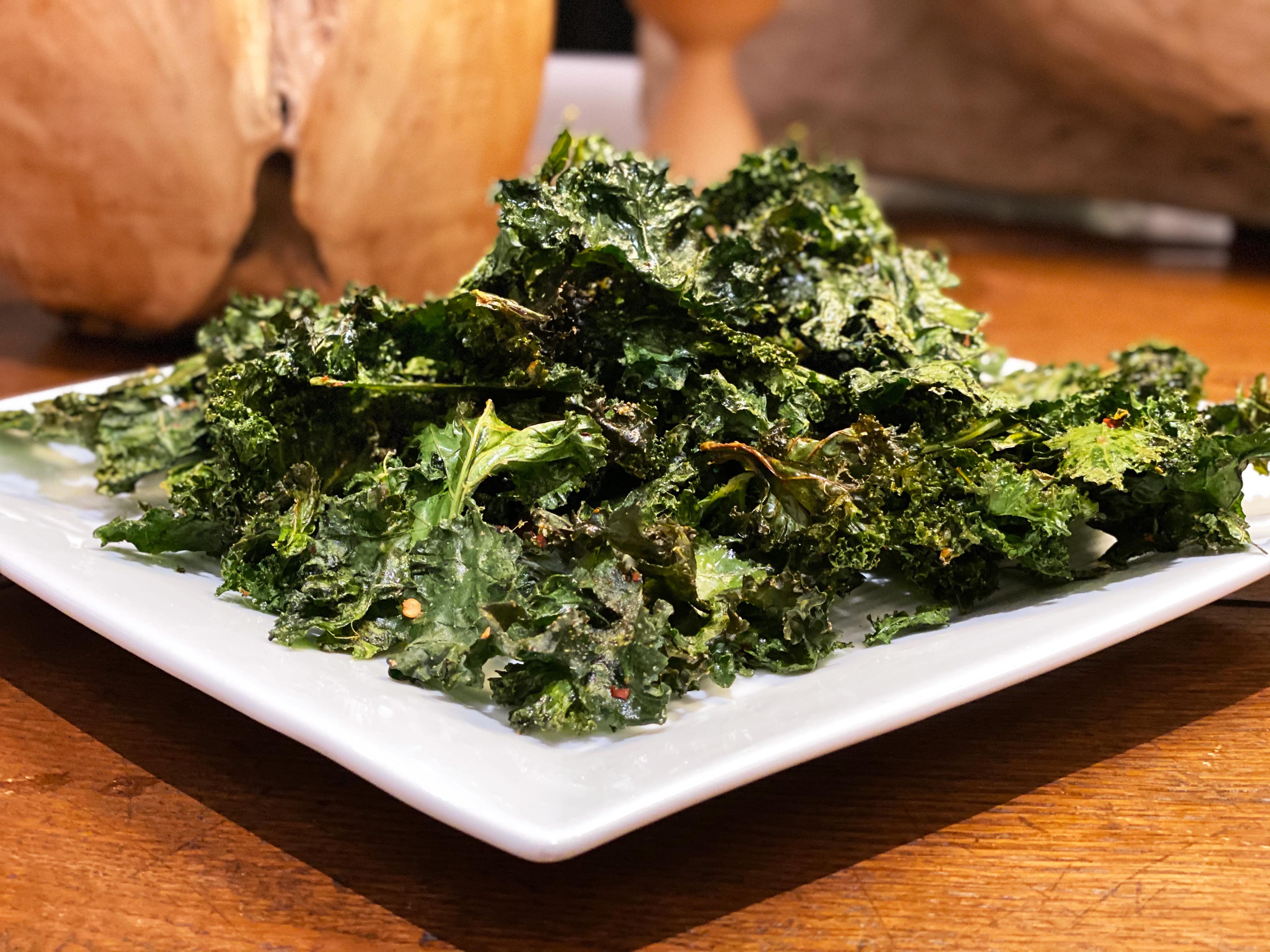 Prep Time

5 min

Cook Time

20 min

Total Time

25 min

Yield

4 servings
Ingredients
1 large bunch kale (about 1/2-3/4 lb)
1/4 tsp salt
1/4 tsp ground pepper
1/4 tsp onion powder
1/4 tsp garlic powder
1/4 tsp red pepper flakes (reduce if sensitive to spice)
3 tbsp olive oil
Preparation
1
Preheat the oven to 350 degrees F.
Combine the seasoning in a small bowl.
Wash kale, remove the stems, and cut into large pieces. Remove any excess water by using a salad spinner or blotting with a clean dish towel.
Coat a baking sheet with 1 tbsp olive oil.
Place the kale on the baking sheet, drizzle on the remaining 2 tbsp of olive oil and toss to coat.
Sprinkle on the seasoning mix and toss to coat the leaves.
Bake for 10 minutes.
Then turn off the oven and bake for  10 more minutes to finish crisping the chips. Ovens vary so check the chips in 5 minutes to make sure they don't burn.
Remove from the oven and adjust seasoning to taste.
Serve warm or at room temperature.