Spicy Turkey Meatballs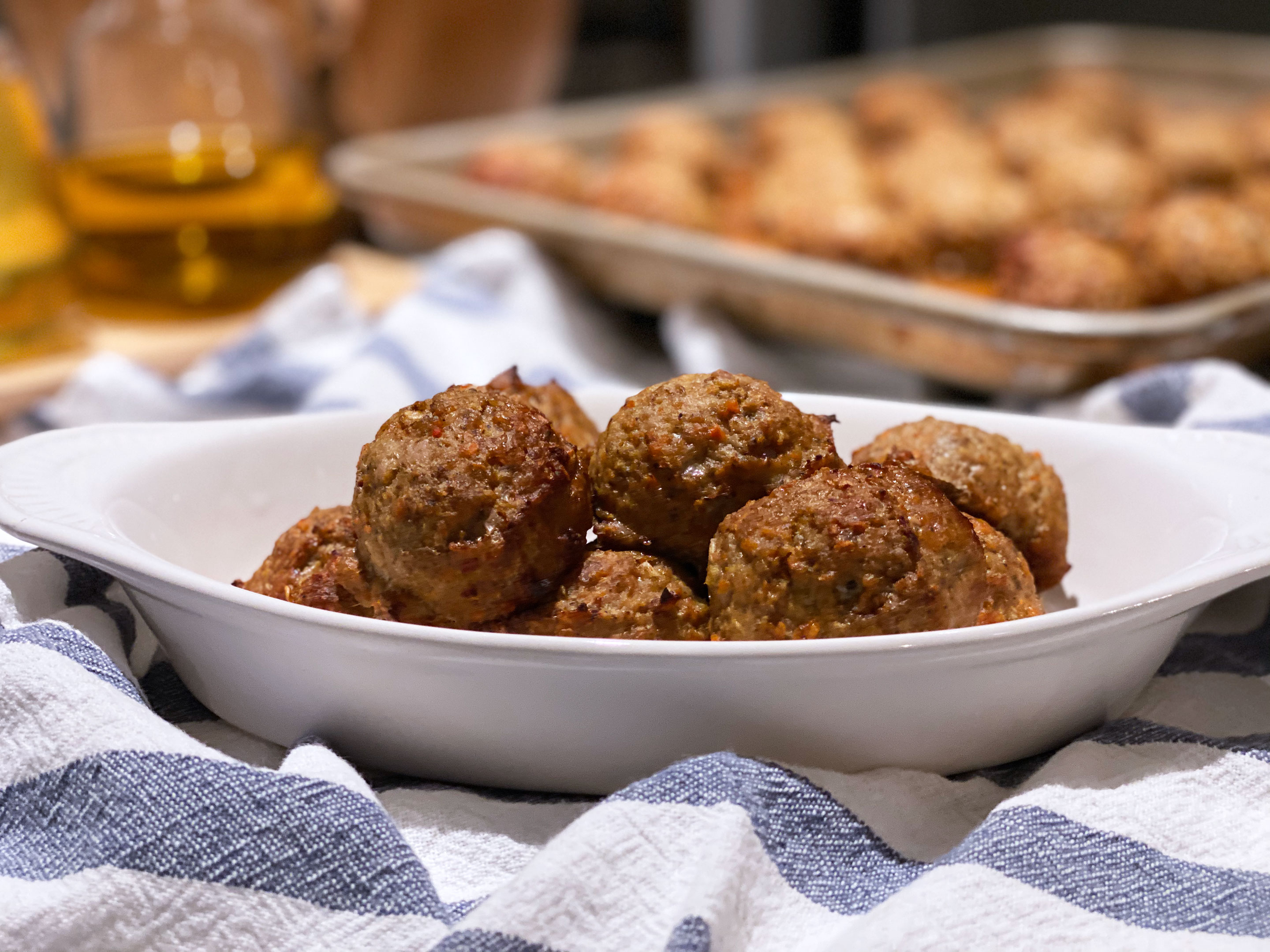 Prep Time

20 min

Cook Time

40 min

Total Time

1 hr

Yield

30 meatballs (depending on size)
Ingredients
2 lbs ground turkey
1 cup carrots, chopped (3-4 carrots)
1 cup onion, chopped (1 large onion)
8 oz cremini mushrooms, chopped
3 cloves garlic
2 tsp Italian seasoning
1 tsp salt
1 tsp ground cumin
1/2 tsp ground black pepper
1/2 tsp smoked paprika
1/2 tsp onion powder
1/2 tsp garlic powder
1/2 tsp red pepper flakes (1/4 tsp for less spice)
3 tbsp olive oil
3 tbsp coconut aminos
Preparation
1
Preheat the oven to 400 degrees F.

Line two rimmed baking sheet with parchment paper.

Place the ground turkey in a large mixing bowl.

Place the remaining ingredients in a food processor and pulse until finely chopped.  Don't over process.

Add the chopped vegetables to the turkey and gently mix together. Try not to compact the mixture.

Use an ice cream scoop or #20 disher (approx. 3-1/2 tbsp) to form the meatballs. Note that the mixture will be soft, so we like to use a #20 disher and drop the mixture right on a lined rimmed baking sheet  — no rolling needed or messy hands. 

Drizzle the meatballs with a little olive oil.

Bake for 35-40 minutes until golden brown. Check for doneness.