Spinach & Olive Caprese Salad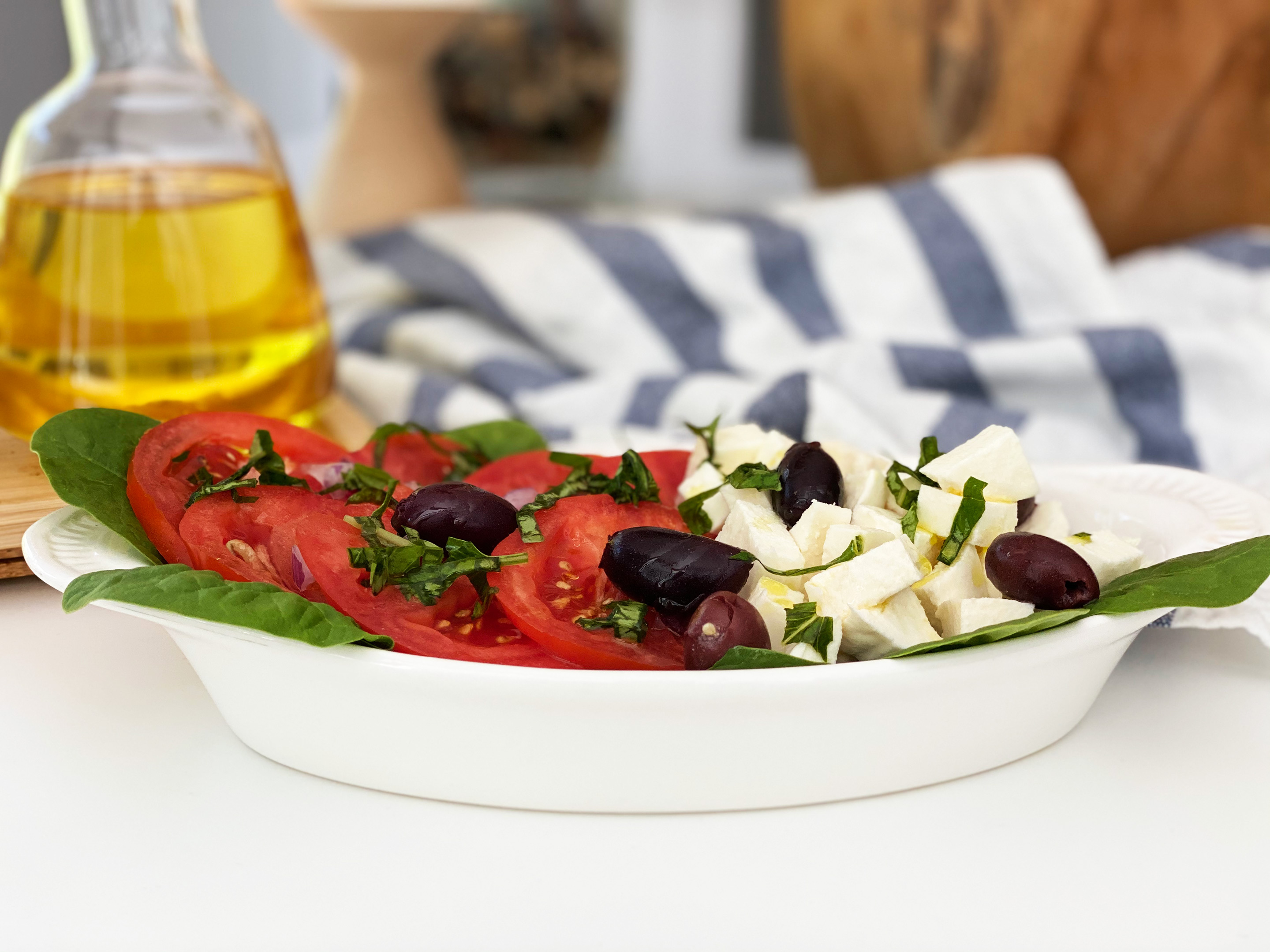 Prep Time

5 min

Total Time

5 min

Yield

Serves 2
Ingredients
2 cups fresh spinach
2 vine-ripe tomato
8 oz fresh mozzarella
12 Kalamata olives
10 leaves fresh basil
Olive oil
Salt & Pepper
Preparation
1
Rinse and dry your spinach. 
Slice the tomato crosswise.
Cube the mozzarella.
Stack your basil leaves, roll them lengthwise and cut thin ribbons.
Assemble the salad on a plate by layering all the ingredients. Be creative in your arrangement.
Drizzle with a little olive oil and season with salt and pepper to taste.
Garnish with fresh basil ribbons.