Sweet Potato Fries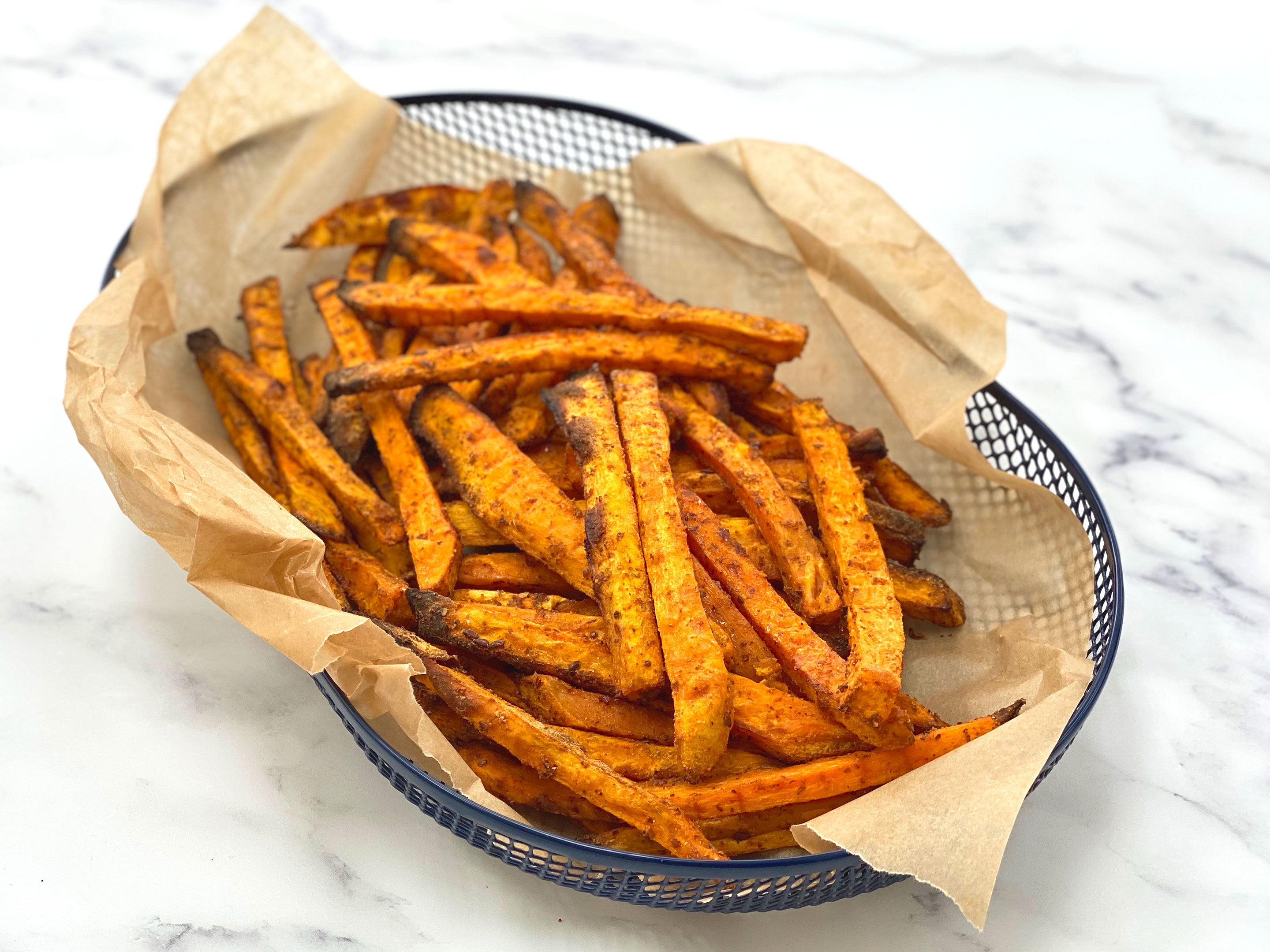 Prep Time

10 min

Cook Time

40 min

Total Time

50 min

Yield

4 servings
Ingredients
2 large sweet potatoes
1 tsp salt
1/2 tsp onion powder
1/2 tsp garlic powder
1/2 tsp smoked paprika
1 tbsp tapioca starch
1 tbsp ground flax seeds
Pinch cayenne (optional)
1 tbsp Olive oil
Preparation
1
Preheat the oven to 425 degrees F.
Combine the seasonings, tapioca starch, and flax seed in a small bowl and set aside.
Peel the sweet potatoes and trim a little off each end to flatten the points.
Cut the potatoes in half lengthwise. 
Place the cut potatoes flat side down and cut into 1/4" to 1/2" slices.
Cut each slice into 1/4"-1/2" strips.
Place the fries in a bowl, drizzle with the olive oil and toss to coat.
While tossing, sprinkle on the seasoning to evenly coat all the fries.
Place the fries on a rimmed baking sheet with a wire rack. We find that the air circulation helps the fries bake more evenly.  
Bake for 20 minutes on the middle rack of the oven.
After 20 minutes toss the fries and rearrange so that the end fries are in the middle of the pan. The fries at the edges of the pan tend to brown more quickly.
Return to the oven and bake for another 15-20 minutes. Look in on them as they bake. The cooking time will vary depending on your oven and the thickness of the fries.
Remove from the oven and add additional seasoning to taste.