Sweet Potato Hash Breakfast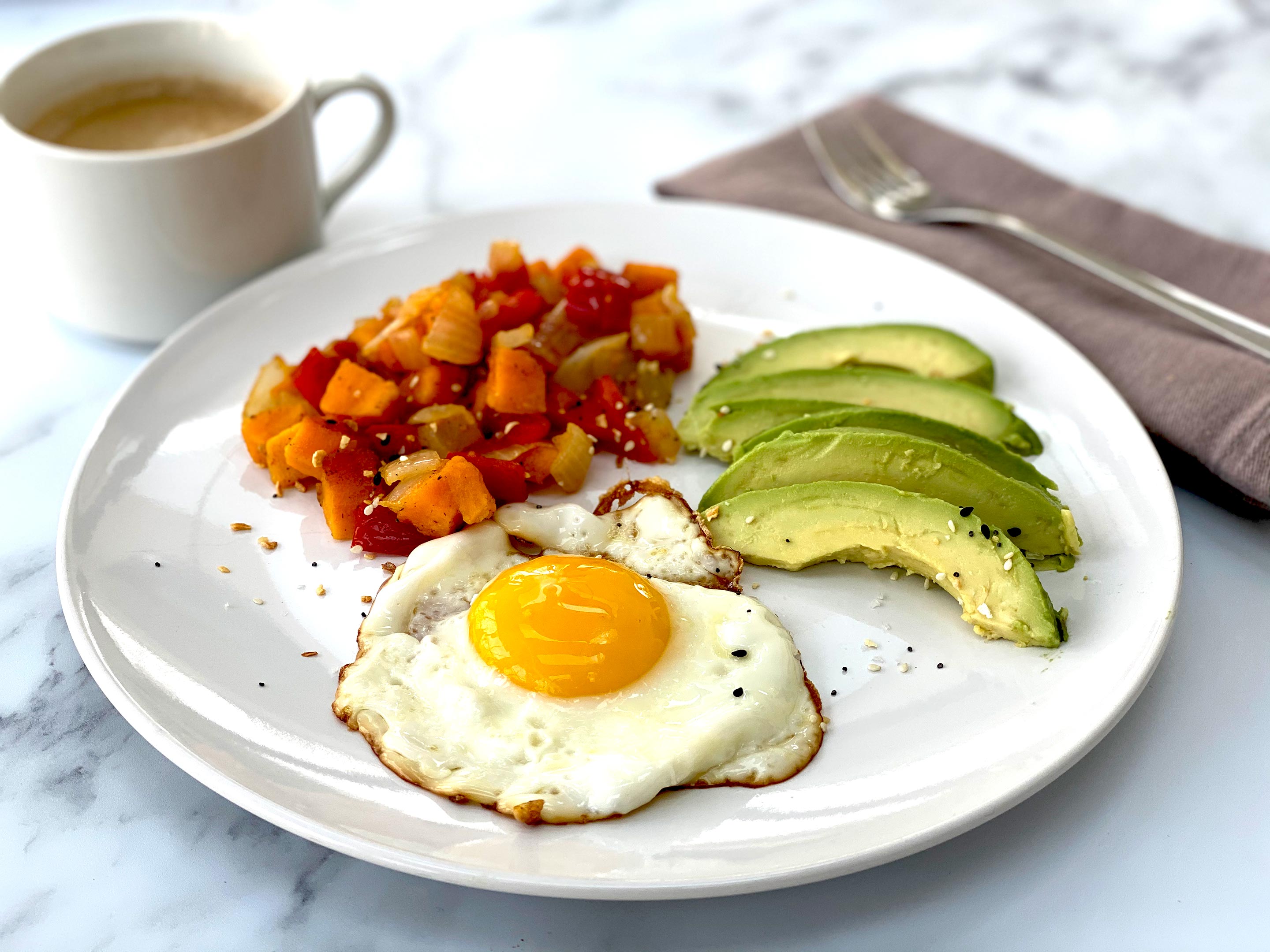 Prep Time

5 min

Cook Time

10 min

Total Time

15 min

Yield

2 servings
Ingredients
1 sweet potato
1 red bell pepper
1 medium onion
1 tbsp ghee or olive oil
2 tbsp water
1/2 tsp salt
1/4 tsp ground black pepper
2 eggs
1 avocado
"Everything but the Bagel" seasoning (optional)
Additional salt and pepper to taste
Preparation
1
Cut the potatoes and onions into 1/4 in cubes.
Add the ghee, potatoes, onions and seasoning to a pan.
Sauté for about a minute to coat the vegetables.
Add the water, cover a cook on medium heat for about 5-7 min. Stir occasionally until the sweet potatoes can be easily pierced with the tip of a knife. Adding the water and covering the pan speeds up the cooking process. 
Uncover, raise the heat to medium-high and cook a few minutes longer until slightly browned.
Add additional salt and pepper to taste.
Serve with a fried egg, avocado, and a sprinkle of  "Everything but the Bagel" seasoning.