Sweet Potato, Spinach & Egg Breakfast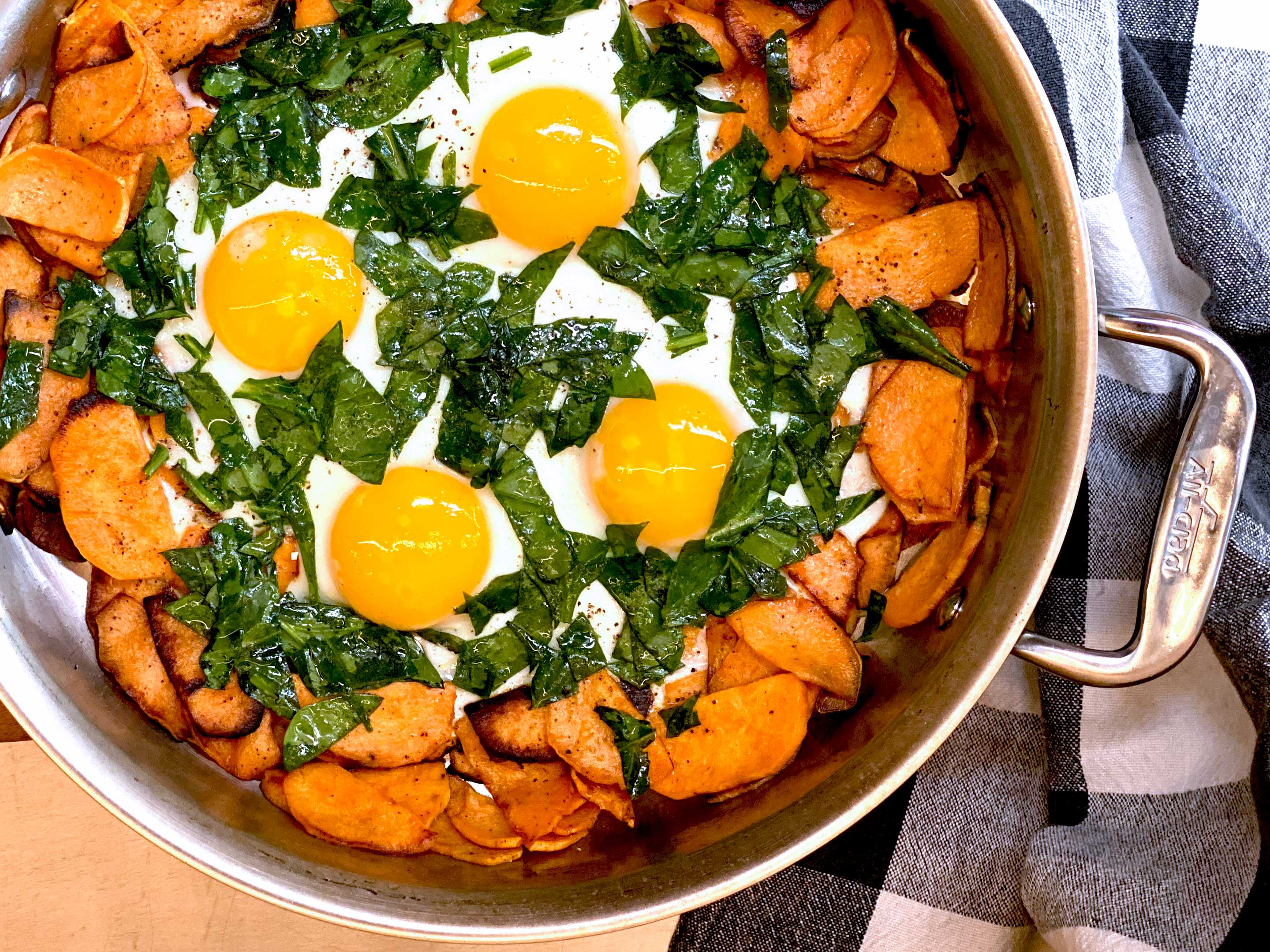 Prep Time

5 min

Cook Time

10 min

Total Time

15 min

Yield

2 servings
Ingredients
1 sweet potato, peeled
1 cup fresh spinach, chopped
4 eggs
2 tbsp olive oil
1 tbsp ghee
Salt and pepper to taste
Preparation
1
Cut the potatoes in half lengthwise and thinly slice into half moons.
Sauté potatoes in olive oil and ghee on medium to medium-low heat until tender and start to brown.
Salt and pepper to taste.
Drizzle a little olive oil over the chopped spinach.
Push the potatoes to the edges of the pan.
Crack four eggs in the middle of the pan, then add salt and pepper to taste.
Place the spinach in the pan and let cook until the eggs are done to your liking. You can cover the pan or finish in a 325 degree F oven.