Teriyaki Sauce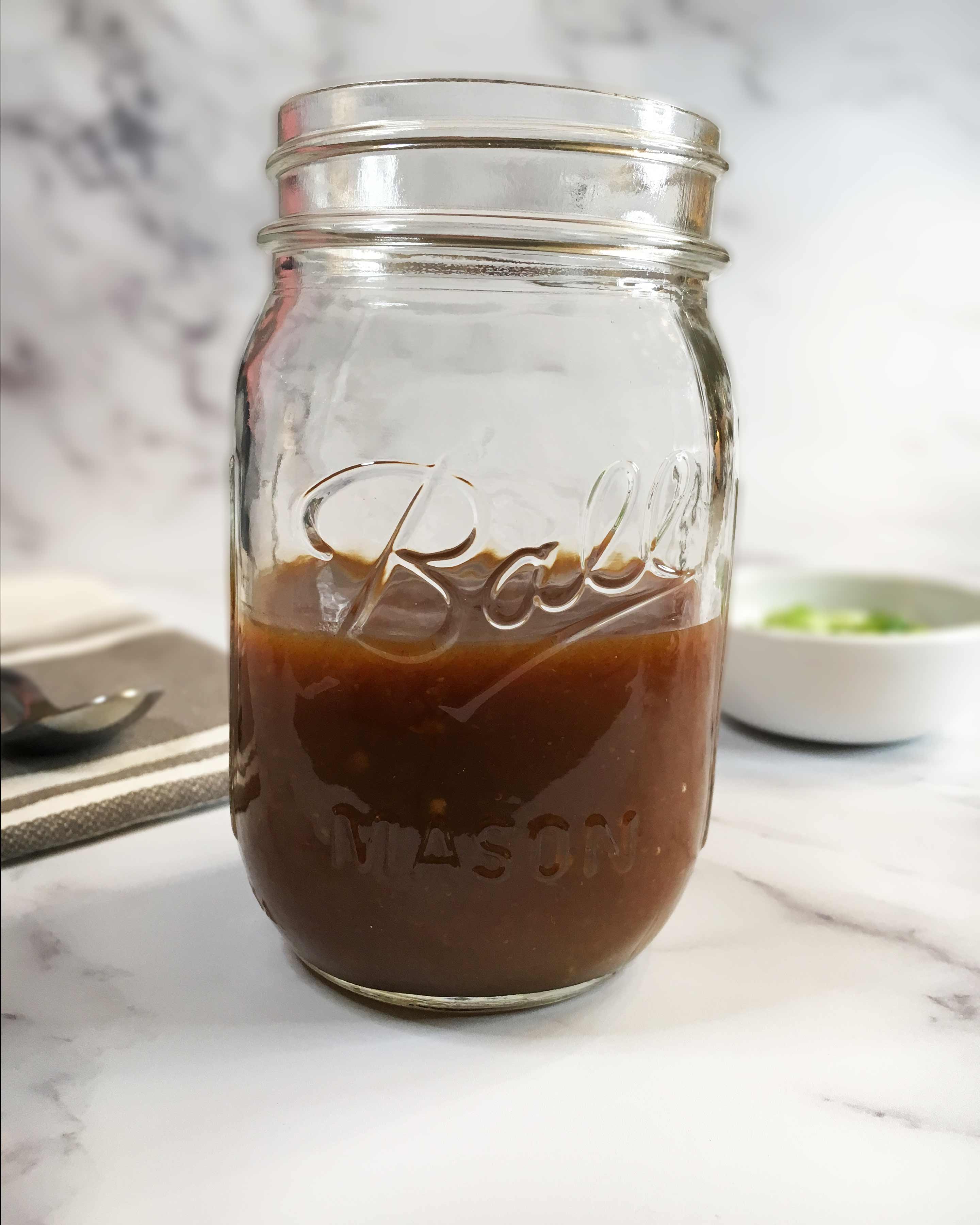 Prep Time

5 min

Cook Time

10 min

Total Time

15 min

Yield

1-1/2 cups
Ingredients
1/2 cup orange juice (2 medium oranges)
4 pitted medjool dates, chopped
1 cup water
1/2 cup coconut aminos
2 tbsp rice vinegar
4 cloves garlic, chopped
1 tbsp chopped fresh ginger
1/2 tsp red pepper flakes
1 tbsp arrowroot
Preparation
1
Pour orange juice in a blender.

Add the chopped dates and blend until smooth.

Add water, coconut aminos, vinegar, garlic, ginger and red pepper flake then blend until smooth.
Add arrowroot and pulse to combine.
Pour mixture into a saucepan and bring to a boil. 
Once boiling, lower the heat and simmer/reduce for approximately 10-15 minutes or until thick and syrupy.
Should render about 1 cup to 1-1/2 cups once reduced.
Keep sauce warm.