Walnut Lime Crusted Cod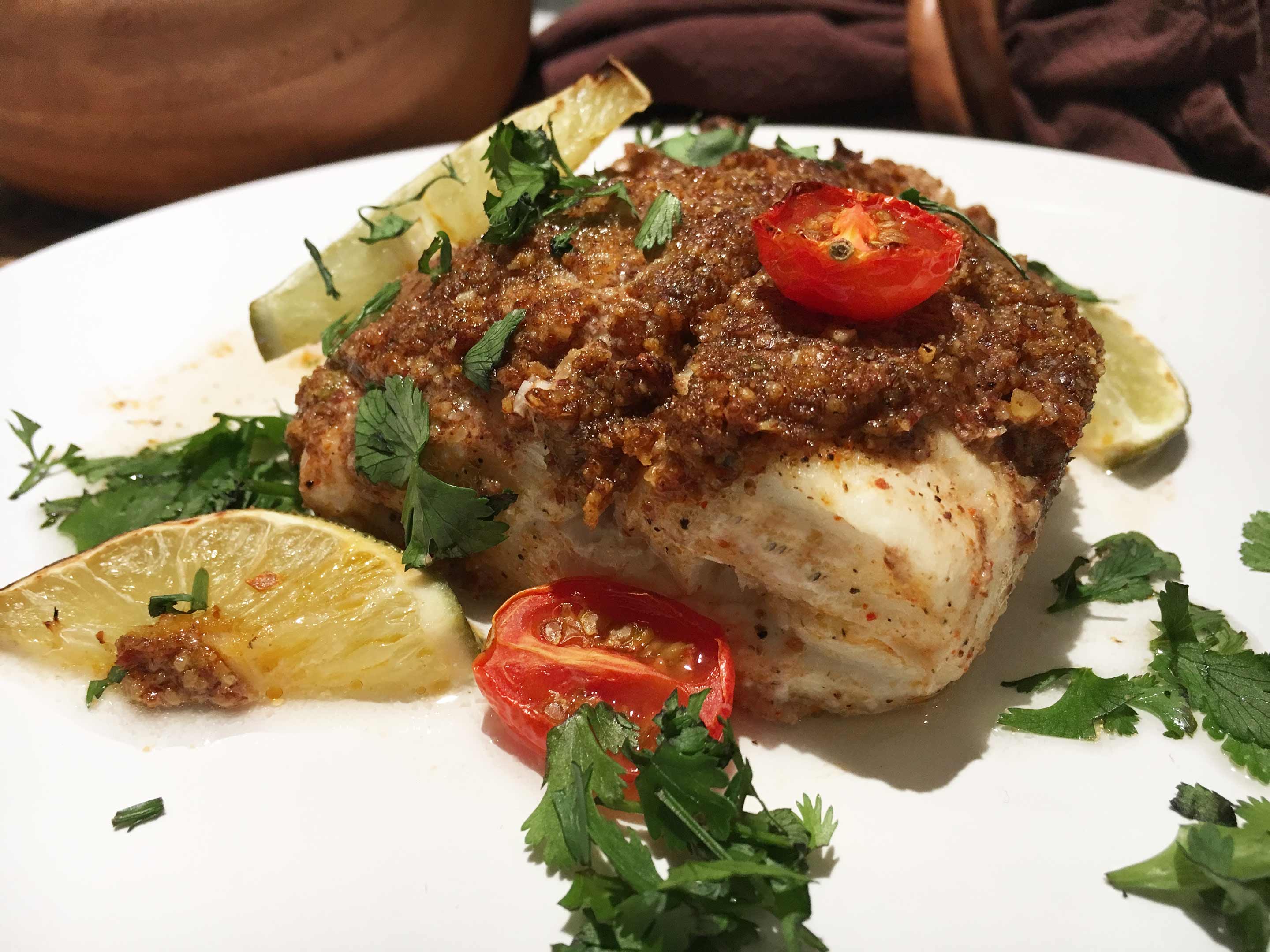 Prep Time

15 min

Cook Time

25 min

Total Time

40 min

Yield

Serves 4
Ingredients
Walnut Lime Crust
1/2 c walnuts
1/4 c ground flax
1/4 tsp salt
1/4 tsp pepper
1/2 tsp smoked paprika
zest 1 lime
1/2 lime, juiced
1 tbsp olive oil
Cod
2 lbs cod
2 tbsp olive oil
2 tbsp ghee, melted
1/2 tsp salt
1/4 tsp pepper
1/4 tsp smoked paprika
1/2 lime, juiced
8 cherry tomatoes sliced in half
Garnish
1 lime sliced and slices cut in half.
1/4 cup chopped cilantro.
Preparation
Walnut Lime Crust
1
Finley chop walnuts by hand or in a small food processor.
Add walnuts and all other ingredients to a mixing bowl.
Mix well to incorporate and set aside.
Cod
2
Preheat oven to 350 F.
Place cod in a parchment-lined baking dish.
Drizzle with olive oil.
Season both sides with salt, pepper, and paprika.
Squeeze juice from half a lime over the fish.
Top with walnut lime topping.
Drizzle with melted ghee.
Arrange tomatoes around baking disk.

Bake for 25-30 min until opaque and cooked through.
Garnish
3
Garnish with lime slices and chopped cilantro.