Potatoes, Peppers & Peas Frittata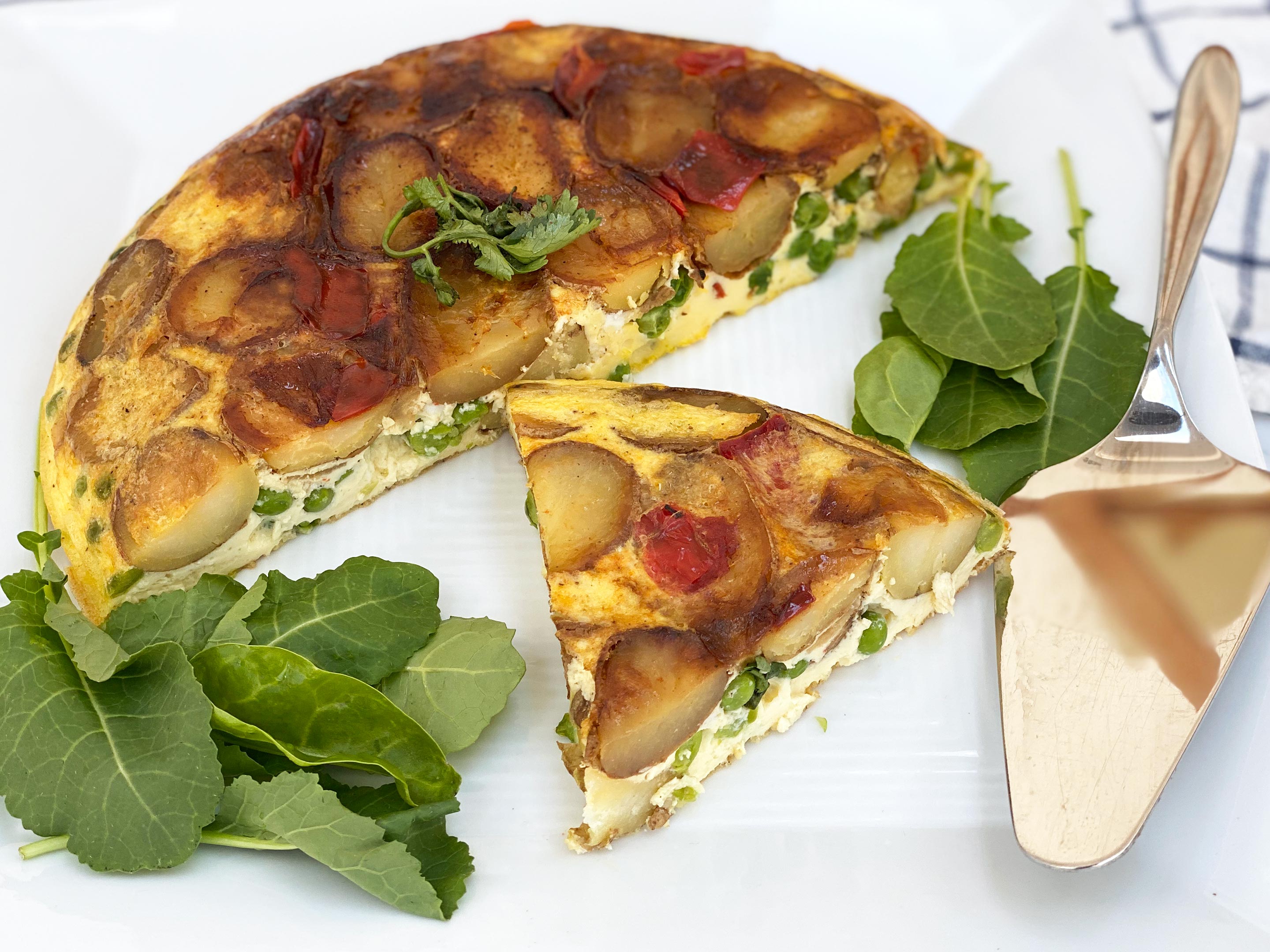 Prep Time

5 min

Cook Time

35 min

Total Time

40 min

Yield

4 servings
Ingredients
1 tsp olive oil
6 eggs
1/2 cup almond milk or other milk of your choice
1/2 tsp salt
1/4 tsp ground black pepper
4 cups leftover roasted potatoes and peppers
1 cup frozen peas
Notes
This recipe makes use of leftovers from our Roasted Potatoes & Peppers recipe.
If you don't have leftovers, cut baby potatoes in half and microwave for 5 minutes in a covered bowl. Then dice a red bell pepper and sauté the the peppers and potatoes in a pan until tender and slightly browned. Season to taste with salt and pepper.
Preparation
1
Preheat the oven to 350 degrees F.
Add the olive oil to a 10″ frying pan with deep sides.
Sauté the leftover potatoes and pepper to heat them through.
Beat the eggs, milk, salt, and pepper until frothy.
Add the peas to the potatoes and slowly pour the eggs into the pan.
Cook on medium heat for about 5 minutes to begin cooking the eggs. 
Place in the oven and let bake for about 30 – 40 minutes or until the eggs are fully set. 
Carefully flip the frittata out of the pan onto a serving plate.