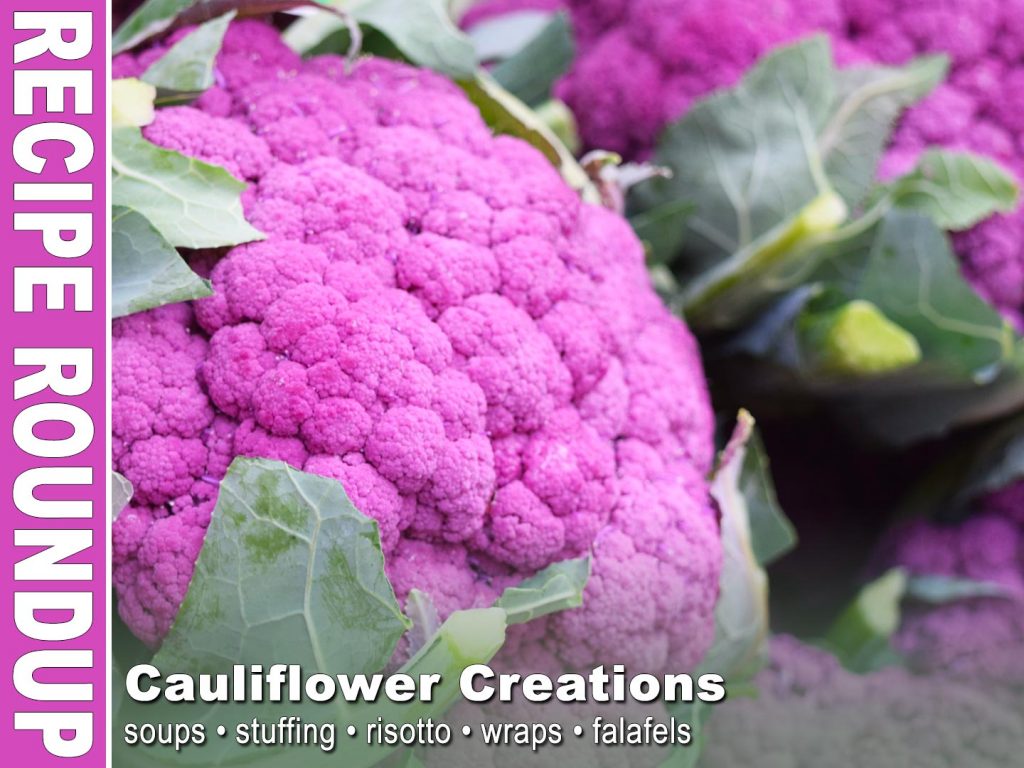 All of us are familiar with the white variety cauliflower, but did you know that it comes in purple, green, and orange? Think of the recipes you can create by mixing up those colors!
Cauliflower is believed to have originated in the Mediterranean. It was used in Asia before making its way to Europe in the 16thcentury.
If you've searched for cauliflower soup recipes, you probably noticed that it was also called Crème du Barry.  How did this come to be? Madame du Barry was the mistress of King Louis XV of France and Louis the XV was a big fan of cauliflower. Story has it that the cauliflower was reminiscent of her large powdered wigs and so he dedicated a cauliflower dish in her honor – it was a festive dish made of cauliflower in a white sauce. To this day the term remains associated with a version of this dish.
From a health perspective, cauliflower is very low in calories, contains many nutrients, is high in fiber and a good source of antioxidants. Healthline expands upon the Top 8 Health Benefits of Cauliflower.
Recently, cauliflower has gained popularity as a substitute for simple carbs in may dishes – risotto, pizza crust, tots, rolls, and even steaks. We've rounded up a few of our favorite recipes for this versatile variety of the cabbage family.