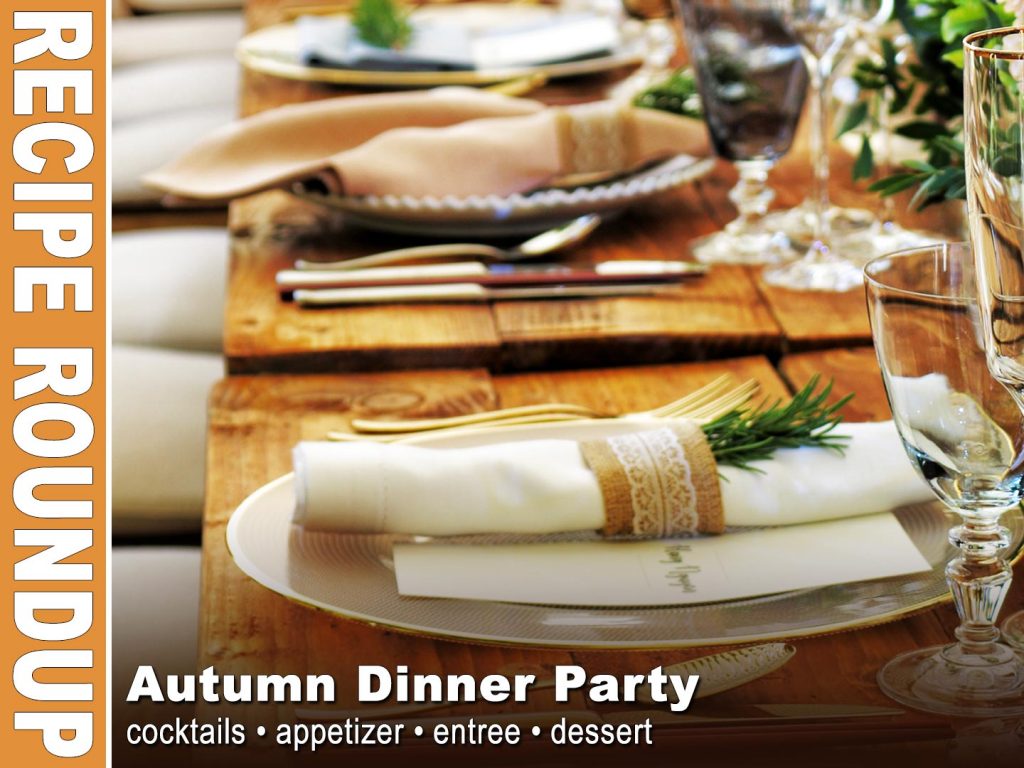 A dinner party with friends doesn't need to be complicated. Set a nice table, arrange some flowers, dim the lights, pick the perfect playlist, and serve a meal that celebrates the season or occasion. Just remember, it's your time to enjoy the party as well – you shouldn't be stuck in the kitchen!
We like to think through a menu that combines dishes that can be made in advance, as well as mixing in some prepared items to save you time.
We've put together a menu for a dinner party that celebrates all things fall. Please use this as inspiration to follow as is or make substitutions to meet your tastes for dietary preference. Just remember to keep it simple, prepare in advance, and most importantly, enjoy the party!
Cocktails
We like keeping it simple by preparing a themed cocktail for the party. A Sparkling Pomegranate Punch can be made ahead and stored in your refrigerator. Just hold off on adding the sparkling soda until time to serve. Arrange a cheese board with three or four different cheeses (if required, include a vegan option so there is something for everyone). Include gluten free crackers, sliced apples and a bowl of mixed nuts. On a fall night, it's nice to have a hot appetizer. We love making these Cauliflower Swedish Meatballs to serve with cocktails.
First Course
A soup is always a great choice for a dinner party. It can be made ahead, reheated just before your guests arrive and kept warm until ready to serve. This Dairy Free Cream of Mushroom Soup is a great option. When preparing ahead of time, leave a batch of sautéed mushrooms in a separate container for garnishing the soup. The thyme sprigs and mushroom garnishes add a nice finishing touch with minimal effort at mealtime.
Entree
We love to make stuffed acorn squash as a part of a fall meal. Not only are the flavors and presentation a nice autumnal touch, they are easy to make and hold well in the oven while you're enjoying cocktails with your guests.
Dessert
Nothing seemed better to us than to end our autumn dinner party with a Vegan Pumpkin Pie Cheesecake. This is creamy a delicious served with or without the coconut cream topping. Because we're dessert lovers, we sometimes make a batch of Chocolate Peanut Bark to serve as well.