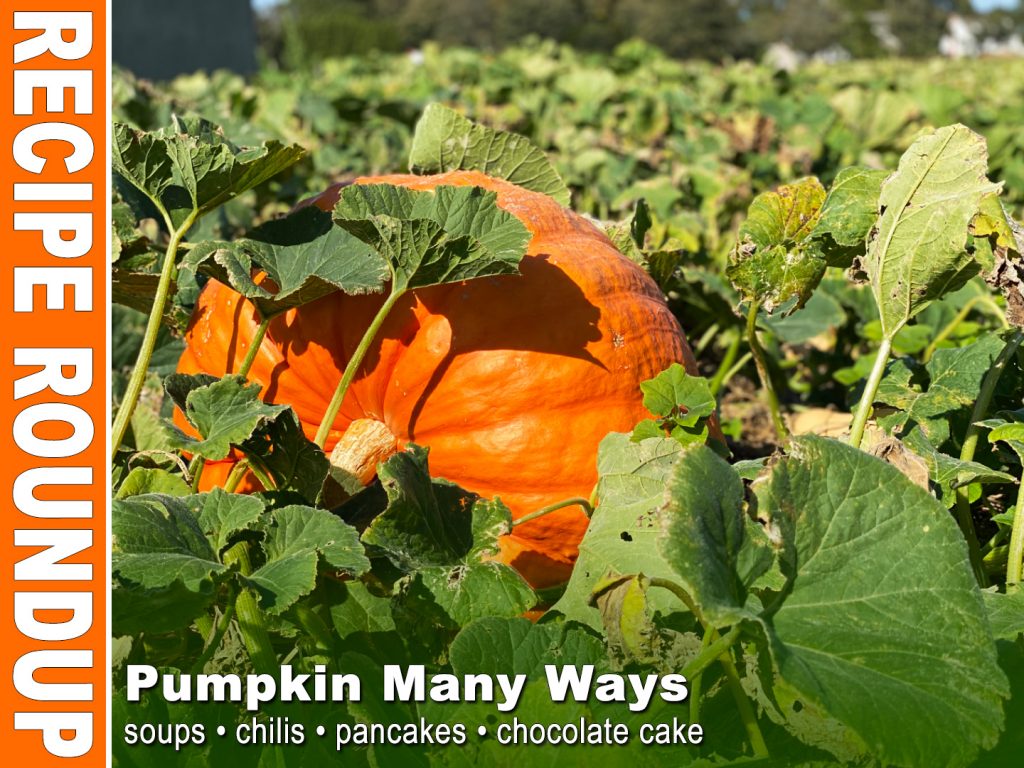 Pumpkin is a favorite ingredient of ours and we use it year round. In fall, they decorate our homes; get carved up for jack-o'-lanterns; flavor our autumn lattes; and are made into any number of variations on pumpkin pie. The rest of the year we love to use it in so many different recipes.
Thought to have their origin in North America, pumpkins were a staple in the Native American diet. When the pilgrims arrived they added pumpkin to their diets in both sweet and savory forms. 
The origins of pumpkin pie may go back to the 17th century. What's Cooking America has a nice article on Pumpkin Pie History and how the recipe evolved into the first forms of the pie we know today.
Not only is pumpkin versatile, it is believed to have many health benefits. Pumpkins are low in calories, high in fiber and filled with vitamins, minerals and antioxidants!
Healthline
gives us their list of
9 Impressive Health Benefits of Pumpkin
.
Fun fact: If you want to celebrate the awesomeness of all things pumpkin, the
Circleville Pumpkin Show
in Ohio is the place to go!
We have rounded up a few of our favorite ways to use pumpkin in dishes ranging from soups and chilis to pancakes and even chocolate cake.  Give them a try. We hope you enjoy them as much as we do.